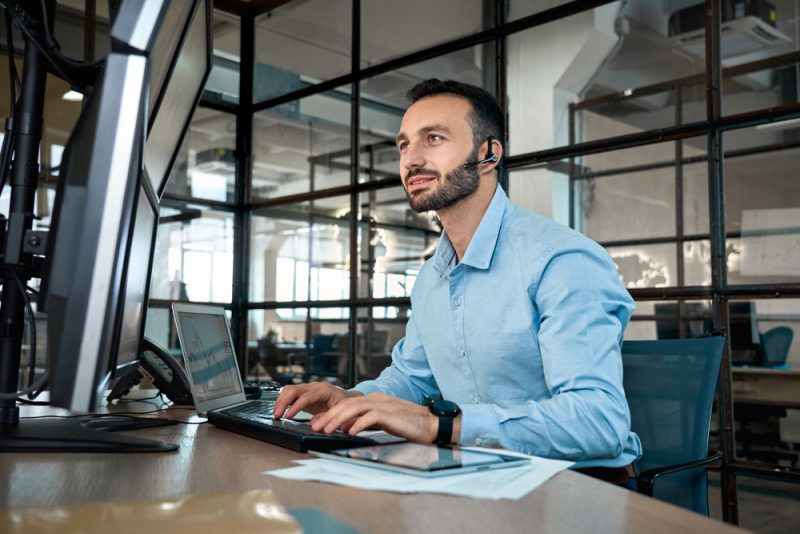 Tips for ensuring dispatchers maintain scheduling
Tips for Ensuring Dispatchers Maintain Scheduling
The role of dispatch in the field service industry cannot go understated. Dispatchers are at the center of successful field service organizations. Many allusions to other professions can help us understand the critical and dynamic role dispatch teams fulfill in their support of a business's operations. Let's explore two.
Imagine the dispatcher is like a circus ringleader. A great leader of any circus ring can be seen juggling—sometimes literally—numerous and diverse acts from moment to moment. They organize and direct these acts with precision while maintaining the highest level of engagement possible from the audience. The circus ringleader balances organization with a customer experience like few others.
It can also be revealing to understand a dispatcher as a team of parents with multiple children. The high school children have a variety of after-school activities or evening events. An infant is in constant need of supervision and care. A toddler regularly finds mischief in the yard or bathtub or a handful of paint on the wall. Parents are charged with managing complex schedules while knowing any plans—regardless of how thorough or exhaustive—must remain flexible and account for sudden changes or emergencies.
Dispatchers play each of these roles in a field service organization. They are organized and multi-talented like the ringleader—directing active, evolving, and complex situations. And they manage these tasks while remaining informed and in communication with a diversity of customers. A dispatch team is also quite like a set of dynamic parents—planning a broad schedule, directing multiple parties, and developing strategies for constant change and emergencies.
The dispatch team orchestrates these responsibilities with the same level of vital importance that a ringleader has to their circus or a parent to their children.
Field service organizations require the pivotal role of the dispatcher, and achieving growth depends on the dispatch team to be optimized for efficiency and reliability.
In this article, we offer a few tips and ideas on reaching and maintaining the highest level of dependability and success from your dispatch team and their core goals for scheduling.
How dispatch management is critical to field service work
The dispatch team is the frontline for both technicians and customers. Dispatchers need to excel at communication. They must be able to manage the concerns and challenges not only of customers but technicians as well. Dispatchers commonly function as a bridge between the service team and the customer—a task that requires the ability to organize, multi-task, and access critical information quickly and efficiently.
Dispatch representatives have a unique and broad vantage point on operations, technicians, and customer profiles. The dispatch team maintains a position similar to the circus ringleader. A dispatcher observes an entire operation and understands where various skills, assets, and priorities can best serve the organization's overall picture.
Multi-tasking and organization are the life source of dispatch strategy. Dispatchers are always orchestrating a balance between detailed planning and on-the-fly decision-making. The best dispatch team will be empowered with the right resources to elevate their responsibility to the organization and multi-tasking.
Emboldening the critical role of dispatch with the most innovative tools is paramount to any field service organization's expansion and success. Resources—such as FieldDispatch software from industry leader FieldConnect—ought to mobilize, engage, and simplify access to information for dispatch teams to achieve and maintain optimized planning and scheduling.
Tips for elevating dispatch management and scheduling
Any list of tips for promoting optimized dispatch services should focus on developing more advanced skills for the organization, diminishing pressure in high-stress dynamics, and the adaptability to respond to evolving priorities for technician and customer needs. Ensuring that schedules are sustainable, reliable, and consistent involves a robust approach beyond merely assigning tasks in a calendar.
1. Master prioritization
We would all like to offer the same priority to every customer and technician every time. But limited resources and scheduling restrictions do not permit this. Dispatch must become adept at triaging each task, technician, and customer request. A slowly leaking pipe in the garage of a home, for example, is unlikely to need the same priority as the failure of frontline medical
equipment at a hospital. This is a stark comparison, but the principle plays out in dispatch services daily.
Dispatchers need to be equipped with the most relevant resources to ensure proper prioritization of tasks can be executed. A field service dispatch software can reduce a set of complicated tasks to a vastly more manageable system. Dispatch teams can look into service history and access contracts, and quickly make decisions on priority. With features like drag-and-drop calendaring and a robust set of views, dispatchers can ensure that their schedules are sustaining ideal priorities for any field service provider.
2. Refine routing
The time a technician spends on the road directly correlates to service costs and cuts into profits. Dispatchers require awareness of the technician's location at all times. The dispatcher should use this enhanced knowledge to correlate with traffic demands and predict the fastest and most efficient routes to the customer. Minimizing the costly impact of gas and travel time will maximize scheduling and contribute to sustaining revenue.
Equipping dispatchers with the ability to track technicians through their mobile devices using a field service software solution will dramatically impact the capacity to refine routing. FieldConnect's experience and services are optimally designed to provide this precise support to your dispatch team.
Keep in mind that part of refined routing is the ability to re-route. Using a dispatch software solution will allow dispatchers to make quick and accurate changes to routes as they arise—fully concentrating on ideal performance.
Ease access to information
Dispatch is a fast-paced set of tasks with multiple inputs and outputs. Customers and technicians are consistently relying on and communicating with dispatchers for information critical to their service. A dispatch team must efficiently and reliably access information while on calls or establishing broad strategies. Having access to a report on the technician's locations, skills, and availability is critical to managing a successful and flexible schedule. The same information concerning customers should be accessible. Dispatchers need to have a customer's work history and profile available at the tip of their fingers.
An informed customer is commonly a more profitable customer. Empowering the customer through informative and customized portals is a valuable resource to a dispatch team's efforts. Suppose a customer can find an answer or make an appointment without the direct assistance of a dispatcher. In that case, the entire operation runs leaner and cleaner. The same customer profiles can embolden dispatchers to make the most informed and timely decisions while on a call.
The FieldDispatch solution will engage any dispatch team in troubleshooting with online access to customer, site, and equipment work order history. Using their own web portal, customers can make service requests on an electronic dashboard and significantly amplify their experience.
Further Resources
Field service management software will assist in optimizing your dispatch efforts and ensure sustainable, refined scheduling.
Any optimal field management software should be guided by a combination of advanced solutions and real experience in field service. FieldConnect combines these unique qualities, utilizing technology informed by years of expert training in the field.
With nearly two decades of expertise in the industry, FieldConnect has grown to be the leader in software solutions for Mobile Field Service providers.
Explore FieldConnect's suite of services and request a demo today.