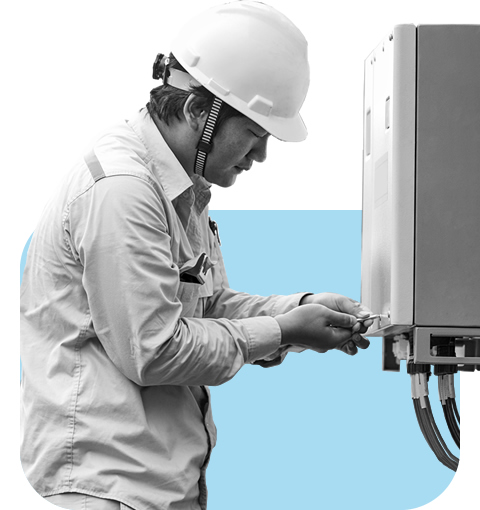 FIELDCONNECT INDUSTRIES
Field Service Management Software For All Industries
There are many industries that can benefit from the field service software solution from FieldConnect. If your company sends out field service technicians to customer sites, you can integrate the team more closely with your ERP/Accounting system today.
SERVICE SOLUTION SOFTWARE
Service Management Software For All Industries
FieldConnect provides the resources to extend your field service capacity without expanding your team, delight customers with superior service, and capture operational and compliance data for more in-depth executive insights.
How Technicians Can Gain A Competitive Advantage With FieldConnect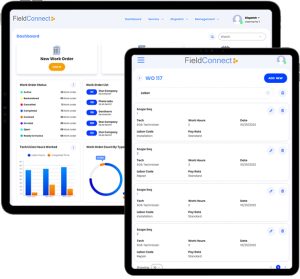 Field Service Workforce providers are increasingly faced with the challenge of effectively managing costs while striving for maximum efficiency. In order to achieve this, it is essential for them to address issues such as poorly documented service histories and duplicated data entry, which can lead to increased company expenses and time-consuming delays caused by errors. Moreover, a growing number of industries are encountering heightened compliance and reporting requirements imposed by regulatory authorities.
To ensure the success of your mobile field services company, it is crucial to exceed customer expectations by providing swift and expert service. This can be accomplished by consistently delivering high-quality work that leaves both commercial and residential clients satisfied. One key aspect of this is maintaining transparent and precise records of site service histories, which not only enables better decision-making and planning for future projects, but also fosters trust and credibility among your customers.
By addressing these challenges and focusing on customer satisfaction, your mobile field services company can effectively differentiate itself from competitors and build a reputation for excellence. Ultimately, this will lead to greater success in the marketplace and position your company for long-term growth.