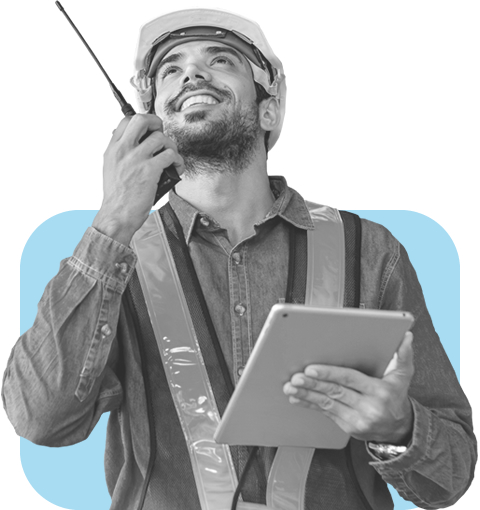 FIELDCONNECT INDUSTRIES
Building Controls Software
FieldConnect makes managing your building controls services company easy. Mobile field service solutions from FieldConnect help your building controls service technicians shine in front of customers. Our solutions connect them to the back office support team in real time, transforming how they deliver service for the digital age.
SERVICE MANAGEMENT SOFTWARE
Management Software For Building Control Services
FieldConnect's online portal keeps your customers in the loop. They can check the status of orders, book service appointments, and answer billing questions without distracting your back office staff. Building Controls service technicians use FieldConnect and their digital devices to order service, parts and attach photos of site conditions for the record. The solution creates quotes for future work, takes payments, and updates customer accounts on site and in real time. FieldConnect is easy to learn and implement, so your experienced field staff will become FieldConnect's most enthusiastic advocates.
Gaining A Competitive Advantage Providing Building Controls Services With FieldConnect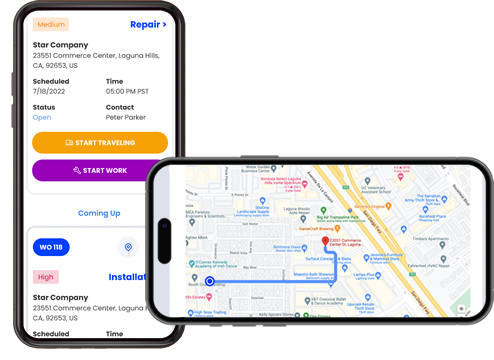 The evolution of the building controls service industry has surpassed the expectations of many industry professionals. For years, the management of building controls and operations has been characterized by arduous and overly complex processes, such as utilizing analog inputs and outputs. The majority of practitioners could not have foreseen the transformative impact of technological advancements on building controls.
The introduction and support of IT standards have brought about a paradigm shift in the industry. Enhanced connectivity has altered the landscape, increasing the demand for adaptability and sustainability. The array of services now available, ranging from assistance to the electrical grid to the integration of renewable energy sources, presents a modernized approach to building control services. This new perspective offers the potential to contribute significantly to the resilience and reliability of our built environment.
The advent of the digital era in building controls is undeniable. The push for energy efficiency and sustainability has been paired with an emphasis on cost reduction. These converging demands have generated pressure for building control services to offer mobile field solutions that align with modern expectations.
To remain competitive, organizations must adapt and evolve, delivering expedited service and exceptional customer experiences that align with the dynamic needs of the industry. Embracing this transformation is critical for success in the ever-evolving landscape of building controls and operations.
Use FieldConnect To Solve Challenges Facing Your Building Controls Company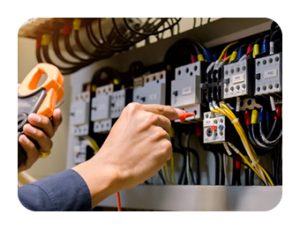 In the contemporary building control service industry, it is imperative to adopt dynamic, mobile, and innovative technological solutions. The rapid pace of technological advancements has engendered a new set of operational, financial, and technical demands, necessitating strategic and inventive responses from building managers to ensure optimal performance.
Enhancing building performance is a central objective in the field service sector. Contemporary control systems have demonstrated their ability to markedly enhance a building's efficiency, comfort, and safety. Nevertheless, ongoing performance relies on the proper design, programming, operations, and configuration of these services. Embracing and adapting to the cutting-edge technology that governs building operations and performance is crucial for the successful implementation of building control services.
Emerging technologies encompass advanced data collection and management tools, as well as a diverse array of other computing technology instruments. These technological assets have optimized data-driven modeling and expanded the accessibility of analytics. The ability to minimize costs through specialized hardware and cloud-based technologies has also significantly bolstered efficiency. Building control service organizations must be well-informed about these advancements and equipped with the necessary resources to respond to these innovations effectively.
Cost reduction remains a primary objective for new building control services. While much of the available technology today offers potential cost savings, it is often implemented in ways that do not yield the intended financial benefits. Proper installation and utilization of new technology will enable building control service providers to deliver genuine cost savings to their clients.
To thrive in this competitive landscape, building control service providers must embrace dynamic and mobile technological advancements. Financial and operational pressures compel building managers to select solutions that optimize space utilization and minimize operational expenses.
Inefficiencies such as multiple site visits, misplaced documentation, and redundant data entry are no longer tolerable. To remain competitive, organizations require a solution that eliminates constraints, enhances service dimensions, and replaces outdated systems reliant on paper orders and timesheets.
Eliminate inefficiencies and face the challenges head on with FieldConnect.