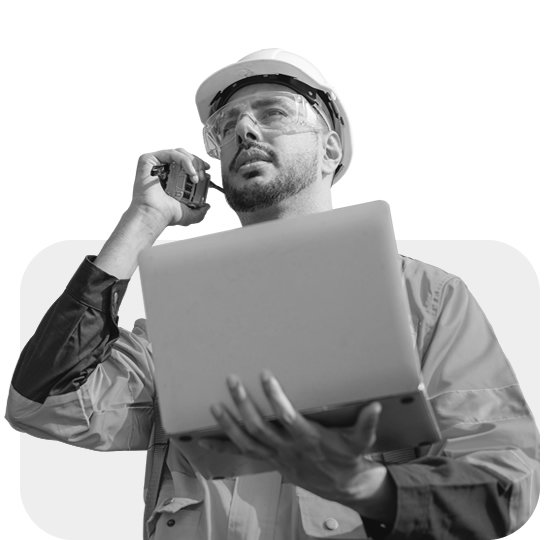 FIELDCONNECT INTEGRATIONS
Quickbooks Online
FieldConnect integrates with QuickBooks Online, the cloud-based accounting software solution tailored for small and medium-sized businesses. While Quickbooks offers an array of features, including invoicing, expense tracking, and financial reporting, enabling users to manage their finances efficiently and securely, FieldConnect extends Quickbooks to create a complete field service software solution.
EXTENDING QUICKBOOKS WITH FIELD SERVICE SOFTWARE
FieldConnect + QuickBooks Online =
Complete Field Service Software
Using QuickBooks Online offers numerous benefits for businesses seeking a comprehensive and efficient financial management solution. As a cloud-based platform, it provides users with the convenience of accessing their financial data from anywhere, at any time, using any device with an internet connection. This flexibility significantly enhances the ability to manage business finances on-the-go, resulting in increased productivity and collaboration.
One of the most prominent advantages of QuickBooks Online is the real-time financial tracking feature, which allows businesses to stay up-to-date on their financial performance. This enables informed decision-making and helps business owners identify potential issues early on. It also seamless integration with FieldConnect, streamlining the overall financial management process by consolidating information within the FieldConnect dashboard. The FieldConnect user-friendly interface and customizable dashboard make it easy to navigate and tailor the software to the specific needs of your service business.
QuickBooks Online ensures that your sensitive financial data remains protected at all times. The automation of FieldConnect paired with Quickbooks Online's automation creates an unstoppable field service software solution. And the combination comes with extensive support and resources, including a vast online community and customer support team, ensuring that users can quickly resolve any issues and continue using the platform with ease. QuickBooks Online is a valuable tool that simplifies the complex world of financial management, allowing businesses to focus on growth and success.