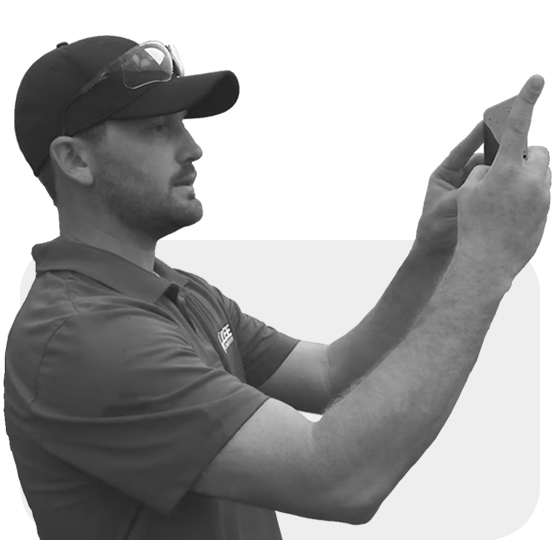 FIELDCONNECT INTEGRATIONS
XOi Integrates Seamlessly Within FieldConnect
In an effort to deliver more valuable solutions that continue to make FieldConnect the smart choice for field management business software, we've partnered with XOi to deliver our customers more groundbreaking features that help them achieve a higher quality work product.
POWERFUL TOOLS, HIGH-QUALITY WORK
XOi + FieldConnect = Communication Reimagined
When a project is complete and we need visual proof that a job has been handled appropriately, taking a photo or video is the most efficient method. However, attaching the photo or video to a job was a tedious task, especially when considering how many steps it took. Now, FieldConnect users can seamlessly upload high-definition photos and videos directly right from their mobile phone into the job itself thanks to XOi. Simply use the camera on your smartphone or tablet, take a photo or video and submit. It's really that easy.
The benefits of XOi's visual communication and capturing capabilities allow technicians to reach new levels of in-field efficiency thanks to the power of remote diagnostics and site surveying. Newer technicians will also have access to rich photo and video material for training and on-site reference for training purposes.
Field Service Is FieldConnect w/ XOi Integration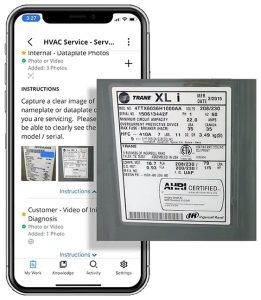 Managers gain more insight into field operations and can spot coachable moments in real-time. They'll also be better equipped to address any work quality or performance issues to ensure techs are always operating at their full potential. And most importantly, customers will have an easier time explaining their service needs thanks to live video recordings of on-site conditions. They'll also gain more confidence in knowing that field service technicians will be able to complete the job on the first visit.
Easily capture and add new serviceable items
Easily capture and add new serviceable items, at customer's site, to FieldConnect and ERP, by scanning data plate. XOi helps FieldConnect customers arm themselves with even more powerful tools to get more work done with Vision Live. This powerful tool allows anyone to create high-quality video or remotely communicate with teams from the back office to in-field.
Live Video Calling
Back office teams or more seasoned techs can reach out directly to newer less seasoned technicians for one-on-one video troubleshooting. Combining video calls with powerful knowledge databases, teams will always have access to job-centric collaboration and information anytime, anywhere.
Create New Video Trainings In-Field
All video calls using Vision Live are able to be recorded and uploaded directly into a company's knowledge base. This allows team members to continuously provide accurate, real-world scenario training resources for future referencing or training opportunities.
Remote Diagnostics
Vision Live also allows customers to provide live on-site videos of current site conditions or to simply better explain an issue prior to a tech's arrival. This helps teams fully prepare for whatever situation they might face on the job or gather particular parts prior to being dispatched. And best of all, utilizing Vision Live can dramatically increase a company's first-time fix rate.
Automate XOi job creation, based on work order-assignment
FieldConnect has always been a forward-thinking software company with many features that are simply not found with the competition. The integration with XOi now takes that statement and ramps it up another level with custom information databases. But these aren't typical run-of-the-mill databases; companies can now create a new standard of information sharing complete with all the information a tech could ever need to successfully complete their job.
In-field Resources
Your techs will now have access to over 200,000 product and service manuals, diagrams, and wireframe models across every major manufacturer. Now teams of all sizes will have access to a knowledge base that's specifically designed to make their jobs even easier and more productive. Additionally, these new databases can serve as a training guide for new employees. Companies can upload information-packed videos and photos of installations, in-field how-tos, and more.
Historical Customer Data
At FieldConnect, customer data has always been one of our biggest assets. With the combined power of our software's industry-leading record management and XOi's visual prowess, field service companies will now have even better customer records. Technicians who inherit more complicated jobs can reference rich historical data for any job, from any customer, at any time.
Accessible Everywhere
As a mobile-first company, FieldConnect has always strived to make capturing and inputting data as easy as possible. Our new partnership with XOi continues this tradition by making all of these rich data points and assets accessible and sharable across multiple organizations. If a technician's mobile device goes down and they need to call into the home office, all team members will have access to all information. This allows interdepartmental information gaps to be eliminated completely.
Better Record-Keeping, Higher Customer Satisfaction
The ability to capture and record job progress or critical parts information is a relief to field service companies everywhere. We've all likely had to experience first-hand the consequences of losing crucial pieces of data. With the XOi integration in FieldConnect, businesses will be able to maintain better records thanks to the flexibility of capturing important job data wherever our technicians may be.
Remote Quality Assurance
Call center teams can now better handle the back-office processes of parts ordering or job dispatch. Using custom workflows, require technicians to capture each step of the service timeline to ensure successful job completions while keeping all teams accountable. This helps to eliminate the disconnect between in-house and in-field teams by centralizing data points.
Happier Customers
Thanks to XOi's visual capturing capabilities, your FieldConnect jobs page will be an even bigger resource than ever before. Companies can maintain higher levels of customer satisfaction by collecting important visual data for every job. This allows parts to be ordered on time, job site issues to be remedied in a timely manner, and fewer customer disputes now that there's an easy and efficient way to capture photos and videos of our jobs.