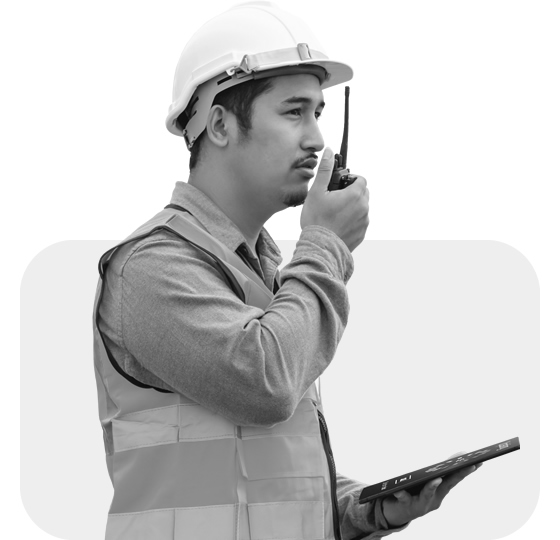 FIELDCONNECT INTEGRATIONS
Vista by Viewpoint & Spectrum by Viewpoint Integrations
FieldConnect offers a mobile field service solution that extends the Vista by ViewPoint service management module. It transforms your field service process productivity, from initial service scheduling to work order completion and account billing. FieldConnect also extends the Spectrum by Viewpoint (formerly "Dexter + Chaney" work order module in similar ways.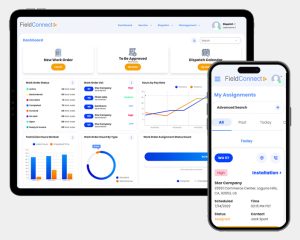 EXTENDING MODULES WITH A REAL FIELD SERVICE SOLUTION
FieldConnect + Vista / Spectrum by Viewpoint =
Complete Field Service Software
Viewpoint offers a range of construction management software solutions to help businesses streamline their operations and increase efficiency. FieldConnect integrates with two of their products: Vista by Viewpoint and Spectrum by Viewpoint. Combined with FieldConnect, either helps construction businesses optimize their field service offerings.
Vista by Viewpoint is a comprehensive, integrated solution designed for medium to large-sized construction companies, including general contractors, heavy highway, and civil contractors. It offers robust financial management capabilities, customizable workflows and processes, and extensive reporting and analytics. Add FieldConnect and the workflow and process needs of service companies become met.
Spectrum by Viewpoint is a cloud-based construction management software suitable for small to medium-sized construction companies and specialty contractors. It features a user-friendly, browser-based interface, real-time access to data from any device, and streamlined workflows and processes. FieldConnect is the necessary key that extends Spectrum to make it a complete field service solution.
Service Software That Extends Vista by Viewpoint
Features:
Project management
Financial management
Human resources and payroll
Procurement and inventory
Equipment management
Document management
Business intelligence and reporting
Target Market:
General contractors, heavy highway, and civil contractors
Advantages:
Comprehensive, integrated solution
Robust financial management capabilities
Customizable workflows and processes
Extensive reporting and analytics
Available as a cloud-based or on-premises solution
Integration with other Viewpoint and third-party solutions
Service Software That Extends Spectrum by Viewpoint
Features:
Cloud-based construction management software
Financial management
Project management
Equipment management
Document management
Procurement and inventory management
Service management
Target Market:
General contractors, specialty contractors, and service providers
Advantages:
User-friendly, browser-based interface
Real-time access to data from any device
Streamlined workflows and processes
Built-in document imaging and storage
No additional hardware or IT infrastructure required
Integration with other Viewpoint and third-party solutions
FieldConnect is an all-encompassing field service management solution meticulously crafted to augment the capabilities of Viewpoint ERP software. This powerful integration enables businesses to streamline their scheduling processes, effectively monitor job completion statuses, expedite invoicing, and process payments with ease. By bridging gaps between various departments, FieldConnect fosters seamless collaboration and control over every aspect of the operation.
The combination of Viewpoint and FieldConnect creates a synergistic effect, yielding an unparalleled service company management system. This potent union caters to the needs of service-oriented businesses by providing them with a robust and efficient toolset for managing their day-to-day tasks. By leveraging this integrated solution, organizations can optimize their workflows, reduce the time spent on administrative tasks, and ultimately enhance their overall performance, leading to increased customer satisfaction and business growth.
Combine the power of FieldConnect with your Vista or Spectrum instance for the complete field service software solution.