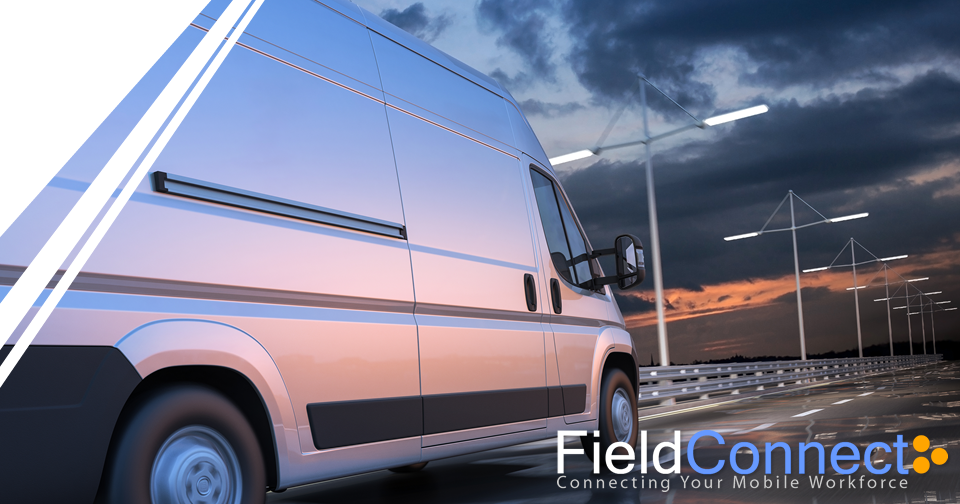 How to Improve Response Times & First Visit Resolutions
No matter how good your business is or how much experience you bring to the table, one thing is certain — your business will live and die by the experiences of your customers. One of the most important aspects of maintaining excellent customer experiences is to have a tight handle on your scheduled appointments. We know that feeling of when a job starts to get away from you; suddenly, hours have passed on a job that was only supposed to take 45 minutes and your other customers who've been patiently waiting are starting to wonder where your team is at. While good team dynamics and excellent communication are vital when you or one of your technicians is tied up, you also need an easier way to handle your dispatching.
3 Ways to Improve Your Response Times
Completing jobs is obviously important, but we'd argue that actually getting to the job on time and prepared is even more important. Arriving on time isn't just important for customer satisfaction and retention — it's important for the productivity and happiness of your service team!
Your service technicians are the lifeblood of your company — without them, the jobs can't be completed. Their expertise and dedication to your business are unrivaled — your ability to keep them happy and productive should be unrivaled, too. And with all assets, their ultimate value is in how they're utilized. When you're deciding on your appointment workflow, meaning the way your workers will interact with their assigned jobs, a great system of practical steps (plus awesome software) can make the difference between a breezy day and non-stop mishaps. This will keep them crushing their service goals while rewarding their efforts with a better work-life balance.
The Right Person for the Right Job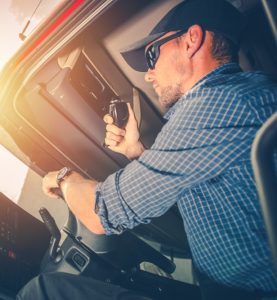 In the HVAC field, for example, it's not uncommon to have technicians who only handle service while others handle installs. Without a good system in place, scheduling mistakes could happen, leading to both job and skill mismatching. Beyond the problems caused by sending the wrong person to the wrong job, technician trucks and vans are usually set up for their specific responsibilities. An installer who takes on a service call may have delays completing jobs due to not having all of the right components on hand.
Thus, the ability to dispatch the right technician to the right job seamlessly is incredibly valuable.
Schedule Jobs In Blocks
While you're confident in your team's ability to handle jobs with poise and precision, sometimes things just happen beyond your control. Your technician's truck could get a flat tire, that quick 15-minute toilet unclogging could turn into a need for sewer maintenance, or your employee could get lost on the way to a job in a rural area. Whatever comes your way, it's always best to schedule your jobs in blocks. Some companies utilize half-hour or hour-long arrival windows while others may block out larger amounts of time depending on industry and the average job completion time. This also helps to raise your percentage of first visit resolutions since it'll allow your technician ample time to provide the customer with a sound solution.
However, there's a balancing act here. You don't want to allow so much time that your employees are stagnant during peak business hours. If your trucks aren't moving, your money probably isn't, either.
Job Preparation
A good, productive day can quickly turn sour if your workers aren't properly prepared for a job. While scheduling an installer for an installation makes sense, you never want to have your team show up to a job without the tools, materials, or the previous site history. Keeping track of vehicle inventory and the replenishment status of materials and components can help prevent costly delays and unhappy customer experiences.
When handling new client onboarding, it's doubly important to gather as much information about their service as possible prior to deployment since, as with all clients, we're aiming for satisfactory job completion as well as future business.
In the case of a follow-up from a previous issue, like an inspection or warranty repair, you'll also need a great set of records and notes in case a different technician needs to handle that follow-up.
The Best Dispatch Software for Field Service Workers
Meet FieldDispatch, a revolutionary member of the FieldConnect software suite that's changing the way field service workers handle their scheduling. Beyond a normal calendar app or run-of-the-mill scheduling system, FieldDispatch was designed from the ground up to provide an unparalleled view into your business's field deployment system.
Since it's web-enabled, your field service team is able to be routed to new jobs from your back office no matter what kind of device you're using. This is crucial for rapid deployment needs in the case of a maintenance emergency or natural disaster.  When your team is out in the world where data connections are spotty or completely unavailable, they can continue focusing on the task at hand and FieldDispatch will sync their data entries once they're back in a better service area. And with advanced, real-time location features you'll always have clear oversight of both technician and customer mapping.