Manage your Field Service Technicians with Ease
The goal of mobile field service solutions is to heighten productivity and collaboration with your employees, leading to increased customer satisfaction internally and externally. Successful field service coordination plays a critical role in customer satisfaction and retention.
FieldConnect has been enabling field service companies to communicate with their mobile technicians by electronically managing work orders, increasing the accuracy of scheduling and dispatching, and improving operational efficiency since 2002.
Mobile Access to Work Orders & More
The advanced solutions with FieldConnect's FieldAccess mobile technician software, field technicians' access, update, and complete electronic work orders, means getting the day's assignments without making a trip into the office. With time and payroll solutions, technicians enter time electronically from the field which are reviewed and approved by a supervisor and updated in real-time. Because the data is updated instantly, you can expect faster time-to-invoice, error-free payroll, and improved cash flow.
Optimizing the Technician Schedule
FieldAccess reduces the technician's back and forth between the site and the office, achieving more billable hours for your company. FieldAccess allows the technicians to remotely manage their scheduled work orders and enables the office to schedule last-minute calls by having visibility into available technicians' location and schedule appropriately.
Mobile Jobsite Access
Improved Technician Efficiency
Schedule & Location Visibility
Proactive Impact
FieldAccess provides your company the advantage of a total mobile workforce solution by proactively automating your entire service delivery operation from dispatching and work order completion, time entry, and tracking, to service contract management and invoicing that expedite customer payment.
FieldAccess has introduced touchless customer signature on work orders to minimize exposure for both employees and customers.
FieldConnect Suite of integrated products
FieldAccess – Work order entries, forms, attachments, completed service reports, timesheet review, and approval
FieldGateway / Dispatch – Dispatchers, supervisors, and admin roles are able to create new service calls, dispatch, manage resource scheduling, mapping, availability
FieldDirect – Request new service, view service, and equipment site history, real-time work order status
FieldQuotes – onsite quoting solution, approval levels, quote report, convert to a new service call
FieldProject – Project, tasks labor entries, project report, attachments, forms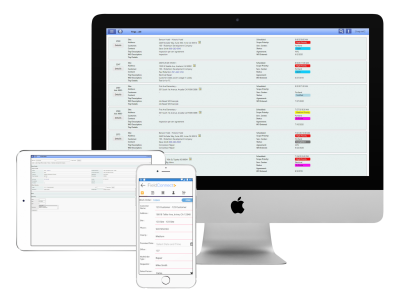 Founded in 2002, FieldConnect enables organizations to leverage the power of mobility to enhance customer and employee engagement by providing anytime, anywhere access to information and resources.
FieldConnect Software Solutions For Electricians
The right solution is the one that minimizes downtime and delivers the highest first-time fix rates. Mobile field service technicians equipped with a digital device and FieldConnect can conduct servicing and update accounts in real-time. They can respond to outages anytime and anywhere—with or without a wireless signal.
Produce timely and detailed service reports
Visibility into the history of onsite installation, repair, maintenance, and test tasks
Document processes
Tie workflow to schedule
Technicians using FieldConnect can quote additional services and take payments on their digital devices, order parts, and deliver customer service while on site. FieldConnect is easy to learn and implement, so experienced technicians often become its most enthusiastic advocates.
Frequently Asked Questions
How long does it take to sync remote devices to the back offices with FieldConnect?
FieldConnect syncs wirelessly with your back office in real time. So, when your field service technicians can update account histories and billing logs, the company database and accounts update right away. Technicians do not need to visit the office, and nobody has to wait for a batch syncing schedule.
What if there is no wireless connection, do my techs have to stop working?
Your technicians can work offline or at sites with poor wireless reception. FieldConnect will sync once it reestablishes the connection.
Are there restrictions on mobile hardware and software I can use with FieldConnect?
With FieldConnect, your choices are not limited to specific mobile hardware and software, you can work with your preferred equipment brands and vendors.
Are there any manual processes involved in connecting to the back office?
FieldConnect's Complete Field Service Solution connects directly with your company database and gives you the full functionality of the ERP/Accounting Extension Module. It eliminates all manual processes such as double entry of information, which ensures accurate and up-to-date reporting. Plus this replacement solution communicates with all of your related departments to integrate your field service team into the core operations of your business.
Can FieldConnect help me increase the capacity of my field service division without adding personnel?
With a mobile field service solution from FieldConnect, you can add more service calls without adding more field service technicians and supporting staff.
We had a disappointing change-management experience in the past. How steep is the FieldConnect learning curve?
FieldConnect is easy to learn and use, improving field technician adoption, making the time and material capture process simple, and eliminating inaccuracies and errors.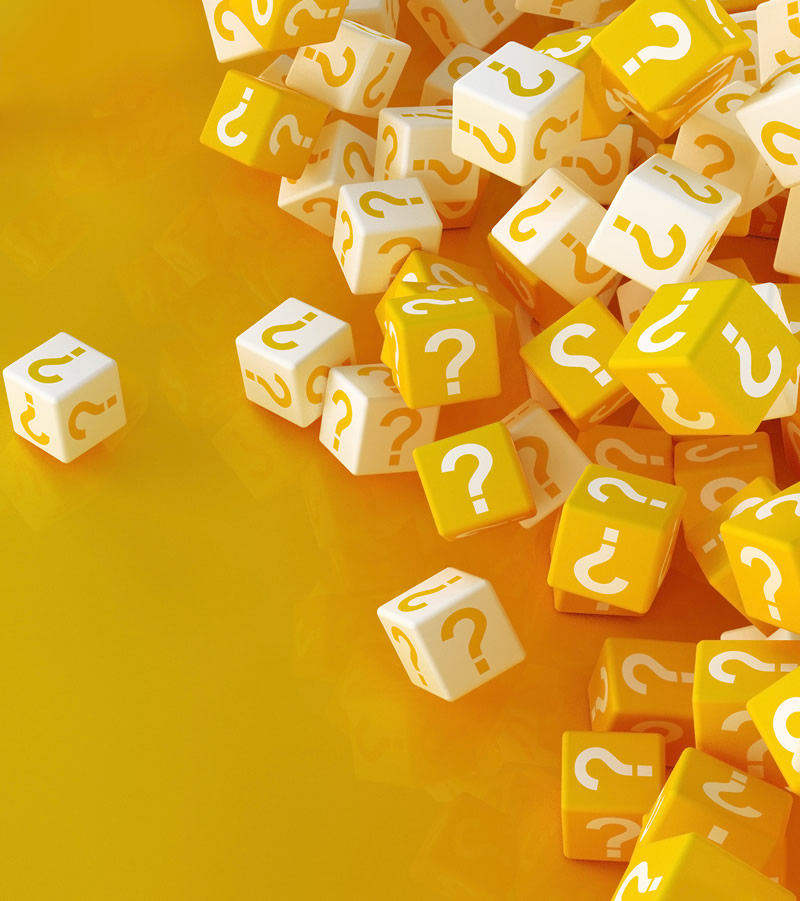 Want To Know More? Let's Talk.
Take the next step and find out how FieldConnect accelerates a field service businesses like yours. Contact FieldConnect to schedule a demo or find out how our solutions bring new operational efficiencies, lower costs, and better outcomes.