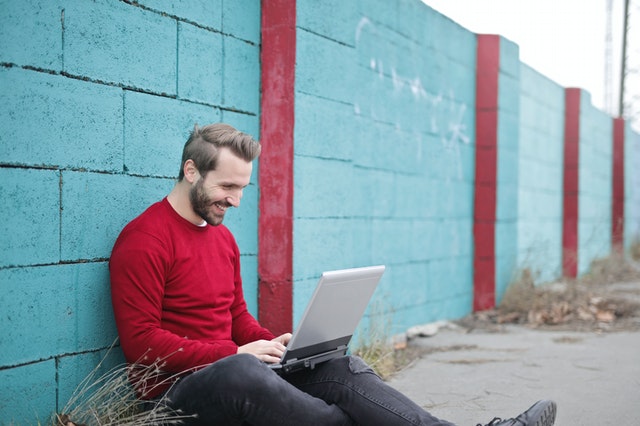 What the Digital Workplace means for Field Service – Part 2
What does the Digital Workplace mean for Field Service? – Part 2
In Part 1 of this blog post, we discussed some of the benefits of adopting the digital workplace. We also identified one of the key issues – what this transformational journey looks like in the context of your business. So, what does it mean in the context of field service management? The good news is that field service is very well positioned to benefit from the transition to the digital workplace. The even better news is that once some of the initial benefits, the proverbial "low-hanging fruit," are realized, there are many more rewards to be had down the road.
Why is field service such an abundant beneficiary of a digital transformation? Keep in mind that a major obstacle that is overcome by going digital is mitigating or even eliminating geographic constraints. Field service-based businesses are required to be geographically dispersed, as the mobile workforce performs services on equipment at various locations within their service area. In many ways, field service is all about geography – Where is the technician? Where is the next service call? Which technician is closest to that location? Furthermore, many companies collect information from the field via the Goodyear network – technicians drive into the office to drop off completed work orders, time cards, and other forms.
A digital transformation through better field service management immediately negates issues related to a widely distributed workforce. Eliminating trips back and forth to the office is an obvious one, but there is much more to be had from the digital improvements. For example, how valuable is making sure that field techs have the ability to quote additional work in the field? And not only providing that field quoting capability, but enforcing pricing by populating data from the ERP to enforce accuracy and consistency, or even kicking off an approval workflow.
Finding the Right Field Service Management Solution
But as important as accuracy for field quoting might be, it, too, is only the tip of the iceberg. The right field service management solution supports the ideal scenario whereby someone in the field gets a holistic view of the customer. This holistic view would include site history, including past quotes or estimates for work and equipment, as well as other relevant information, all aggregated from office systems. The digital transformation is not enabling a one-way communication, either. Using a mobile solution also allows the workforce in the field to transmit data and information back to the office, allowing customer service reps and operational managers the ability to see updates about work completed.
An additional geographic divide exists between the technicians that are out in the field. A good mobile solution should give a mobile workforce all the tools they need to interact with each other. Whether the communication occurs via text, voice, or video, the ability to exchange information between technicians can add significant value. Imagine a technician being able to video chat with the person that worked on the site previously, sharing images of the equipment and using their collective experience to solve the issue at hand. Or, a group of technicians getting a 30-minute training session via a group chat that accomplishes the transfer of information, without having to assemble everyone at one location.
But not all geographic distances need to be measured in miles. Some of the biggest divides can represent distances of less than 100 feet. These divides exist within the office space and represent the disconnected nature of systems and data that can occur as IT infrastructure develops over time. Software that is installed at different stages of a company's development can achieve some level of integration, but it is often difficult to integrate every key system – Customer Relationship Management, Accounting, Payroll, and even the Phone System – even though these systems collectively provide much better value when a high level of interoperability is achieved.
IT leaders often look to outside specialists for integration of existing systems, but what if there was a better way? Depending on the architecture, one of the software solutions within the IT ecosystem can support the integration requirements across all installed systems. Integration achieved at the IT level can also be augmented by enhancing technologies, such as collaboration. One approach integrates at a technical level, while the collaboration layer integrates people and processes, especially those that work in the same area or are part of the same workflow.
And finally, make sure that customers are also integrated into the system in order to deliver additional value to them, as well. A digital workplace incorporates customers to allow them to request service, access information about completed work, and ultimately to choose how they will interact with your company. By seeing information in aggregate, customers can make better repair or replace decisions. They can also choose their preferred method for receiving notifications, initiating service calls, paying invoices and other activities that require an exchange of information, facilitated by digital transformation.
So, take comfort in the substantial rewards that are available to field service-based businesses. Seek a strategy that allows for integration at both the technical and the business process levels. Be aware that field service management solutions that embrace a forward-looking architecture can also serve as a point of integration across multiple systems, linking new capabilities with legacy functionality. Transforming your business to embrace the digital workplace may not be the easiest journey you can make, but with eyes open and integration as a keystone, it is one that can pay amazing dividends.
FIELDCONNECT'S NEWEST FIELD SERVICE MANAGEMENT SOLUTIONS ARE FULLY INTEGRATED WITH OFFICE 365 AND LEVERAGE POWER APPS, POWER BI, MICROSOFT TEAMS, OUTLOOK, AND MORE. WANT TO TRULY IMPROVE VISIBILITY AND COMMUNICATIONS ACROSS ALL YOUR CUSTOMER-FACING DEPARTMENTS? FIELDCONNECT IS THE ANSWER. LEARN MORE BY SCHEDULING A PHONE CALL WITH ONE OF TEAM MEMBERS HTTP://FIELDCONNECT.COM/CONTACT/