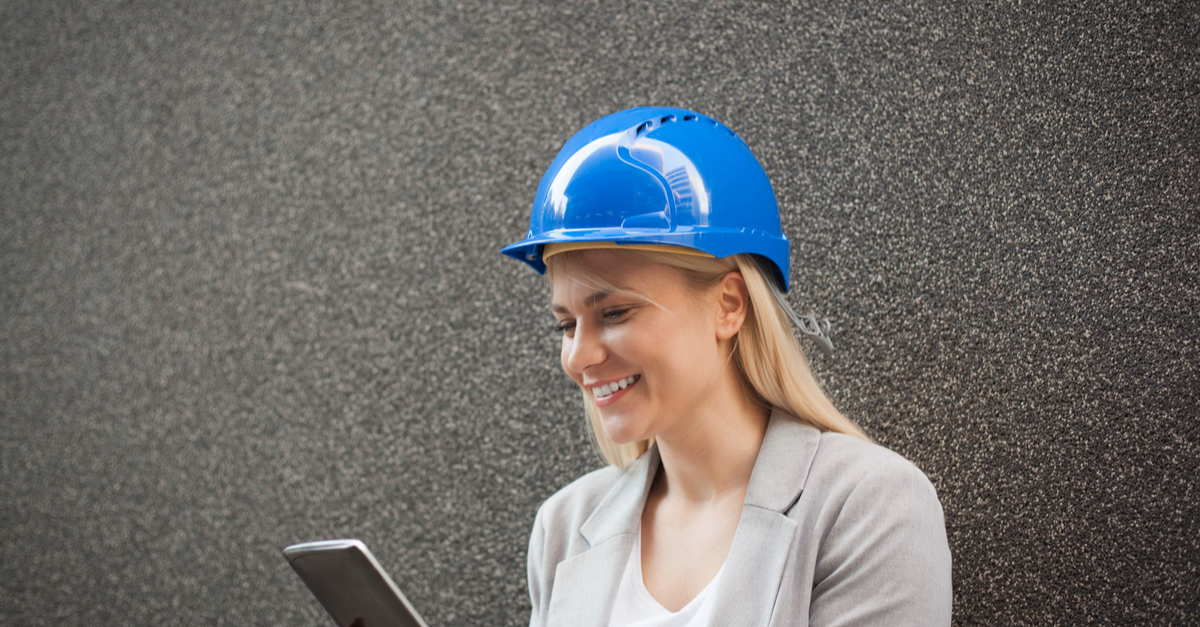 The Best Solutions For Going Touchless In A Post-Pandemic Society
Transition To Touchless Operations With Modern Field Service Technologies
Many field service companies are now operating with a skeletal workforce because of COVID-19. Between reduced manpower and major safety concerns, on-site appointments are no longer the best method of servicing customers. 
To rise to the challenges of the "new normal", industries are now transitioning into contact-free operating models. Cloud-based management software like FieldConnect allows field service operations to communicate with customers, manage processes remotely, and process job orders in real time – without face-to-face interaction. 
By taking advantage of automation, artificial intelligence, and mobility, technicians can provide customers with excellent service even with strict post-COVID safety protocols in place. In this article, we'll discuss the five keys to adapting to a touchless society and how FieldConnect can help you succeed with our end-to-end field management software.
Adhere To Social Distancing With Assistance From Mobile Devices
Field service technicians who have to travel for on-location inspections are the most vulnerable to virus-related risks. This is especially true if they have to handle payments on top of installations and repairs. Transitioning into digital means help you comply with social distancing and safety protocols, protecting your technicians as they perform their daily tasks.
Go Paperless With Digital Processing
Exchanging physical documents increases the risk of spreading the virus. By going paperless, not only are you saving on costs and office waste, but you'll also be reducing the chances of infection between workers and customers. Going paperless also enhances productivity by minimizing the time it takes to organize, compile, and access data. 
Integrate Automated Digital Reporting And Analytics
Digital scheduling, accounting, and inventory management are becoming the new norm because of pandemic protocols. By minimizing physical paperwork, transactions, and equipment handling, all operations can remain contactless and risk-free. 
A streamlined platform that combines your appointments, inventory, finances, and tasks can support both technicians and managers in their day-to-day responsibilities. Moreover, digitized accounting allows for real-time billing and processing no matter where you are. 
Establish Remote Customer And Technician Support
Through remote self-service tools, customers and technicians can get the support they need to solve problems on their own. This is achieved through strong customer communication channels and a centralized cloud-based field management system.
With online chat and video call capabilities, technicians can assess the urgency of each customer's concerns before going for an on-site inspection. If it can be troubleshot remotely, then techs can save time (and money) by guiding customers over the phone.
Technicians will also have no issue collaborating on jobs that require extra manpower, thanks to mobile device tracking and a centralized field management dashboard. Workers can call nearby available techs when the job calls for it.
Lastly, remote assistance gives step-by-step instructions and other resources to in-field staff. Technicians don't have to wait for back-office staff to respond to support requests, allowing them to focus on completing their tasks and building trust with customers. This means less idle time and higher job completion rates.
Operate In Compliance With Workplace Safety Regulations
It's a challenge to remain contactless and follow pandemic regulations if your technicians are required to be physically present for most jobs. Providing safer channels for professional interactions can help you minimize risky in-person contact while still delivering consistent results.
With remote systems integrated into the workflow, your technicians can complete jobs from a safe distance. While not all tasks can be completed remotely, this will at least reduce on-site work as well as the risk of virus exposure. 
Smart monitoring software can help you monitor workplace safety compliance and ensure that no regulations are breached. This allows you to operate at full capacity without compromising worker health and well-being. 
FieldConnect: Go Touchless With Our All-In-One Field Management Software
The COVID-19 pandemic has transformed how field service organizations interact with business partners, workers, and customers. Remote servicing is now on the rise, allowing for safer, more efficient, and more productive operations amidst the global crisis.
If you want to adapt to an increasingly touchless society, then integrating artificial intelligence, device tracking, and automation into your workflows is essential – you need a solution that offers all these and more while working with your existing field service software.
FieldConnect is an end-to-end field management software that assists technicians, managers, and business owners with touchless day-to-day operations. If you're ready to improve your on-field processes, reduce the risk of virus exposure, and serve more customers, request a FieldConnect demo today!