Field Service Software for Security Systems Providers
Staying Ahead of the Competition with Cutting-Edge Software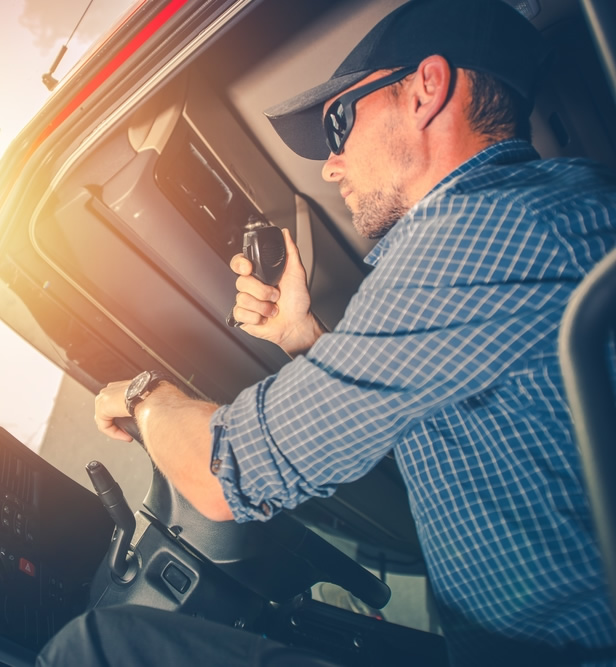 The Security Systems field has undergone an expansion for technicians that involves some of the most significant innovations and advances occurring across industries. Technicians' responsibilities and training have progressed with this revolution of technology and industry.
Remaining ahead of the curve is paramount to sustaining success.
Field technicians for security systems have evolved beyond installing door contacts, motion detectors, and other traditional security measures. Security systems are now more sophisticated. The technology driving this sophistication is network-based, involving advanced video, access, intrusion, home automation, and life-safety systems. Mobile applications now drive many of these innovations. This has widened the role of technicians to include a hybrid combination of craftsman and IT specialist.
Automation, artificial intelligence, smart building, and home integrations present challenges and opportunities for companies that provide mobile field services for security systems. In commercial and residential markets, the rapid evolution of digital systems changes the way you deliver service. It is an environment that is unforgiving of outdated field service practices.
Specific Challenges For Security Systems Field Service Teams
Many of the challenges facing security systems teams and technicians relate to technological resources advancement, but these innovations also have implications for other challenges facing the industry.
Customer's expectations and interests are evolving along with the technology. And technicians must meet these expanding demands. The customers in these new markets are searching for smarter security systems—with interconnectivity and mobility a priority. Customers are looking for solutions that can be accessed remotely 24/7 while also being seamlessly connected with other wireless devices in their homes.
Market analysis is also showing that many customers are less loyal and more unpredictable as more options become available for security solutions. Simplifying the customer experience has become a priority while also maintaining the most up-to-date service solutions.
The interests of customers also impact the nature of services provided by technicians in the field. Security systems technicians now rely on an even more complex set of skills and education to meet their customer's needs. This has led to the development of customer service skills for communicating clearly and consistently about the technician's services.
More advanced and dynamic skill sets can present challenges to management for field service in the security systems industry. It involves ongoing and specialized training to maintain pace with progressing technologies and demands. And it can also present challenges to finding the appropriately skilled technicians for the job. Proving a company's commitment to technology has become a vital resource in ensuring a field service organization that can attract qualified employees.
It is crucial for traditional security systems providers to continually improve their services, but there is also a pressing challenge to learn how to set an organization apart from its competitors. Providers must determine how they can be different. This is particularly important for newcomers to the security systems field service industry, requiring the adoption of integrated responses that enhance their security automation solutions and stand out from the pack.
As security becomes more integrated with building operations and control, the technology has to change to stay relevant. For instance, there is no longer room to continue with paper solutions for work orders and timesheets. Security systems technicians must handle a wide variety of alarms and inventory. The industry demands fast response times and detailed records.
Field service in the security systems industry is expanding beyond its traditional scope to adapt to a connected world. If your field service division has been using the same outdated field service solution for years, the threat of retraining and adopting new software can be a stressful prospect. But it is a challenge filled with the opportunity of sustaining and growing your business.
FieldConnect Solutions For Security Systems
Mobile field service solutions from FieldConnect help your security service technicians shine in the eyes of your customers. Our solutions connect remote service technicians to your back office support team in real-time, transforming how you deliver service for the digital age. FieldConnect's online portal keeps your customers in the loop. They can check the status of orders, book service appointments, and answer billing questions without distracting your back office staff.
Security Systems service technicians use FieldConnect and their digital devices to order services, parts and attach photos for the record. The solution enables technicians to create quotes for future work and take payments. They can update customer accounts on-site and in real-time. FieldConnect is easy to learn and implement, so your experienced field staff will become FieldConnect's most enthusiastic advocates.
The Frictionless Customer Journey For Field Service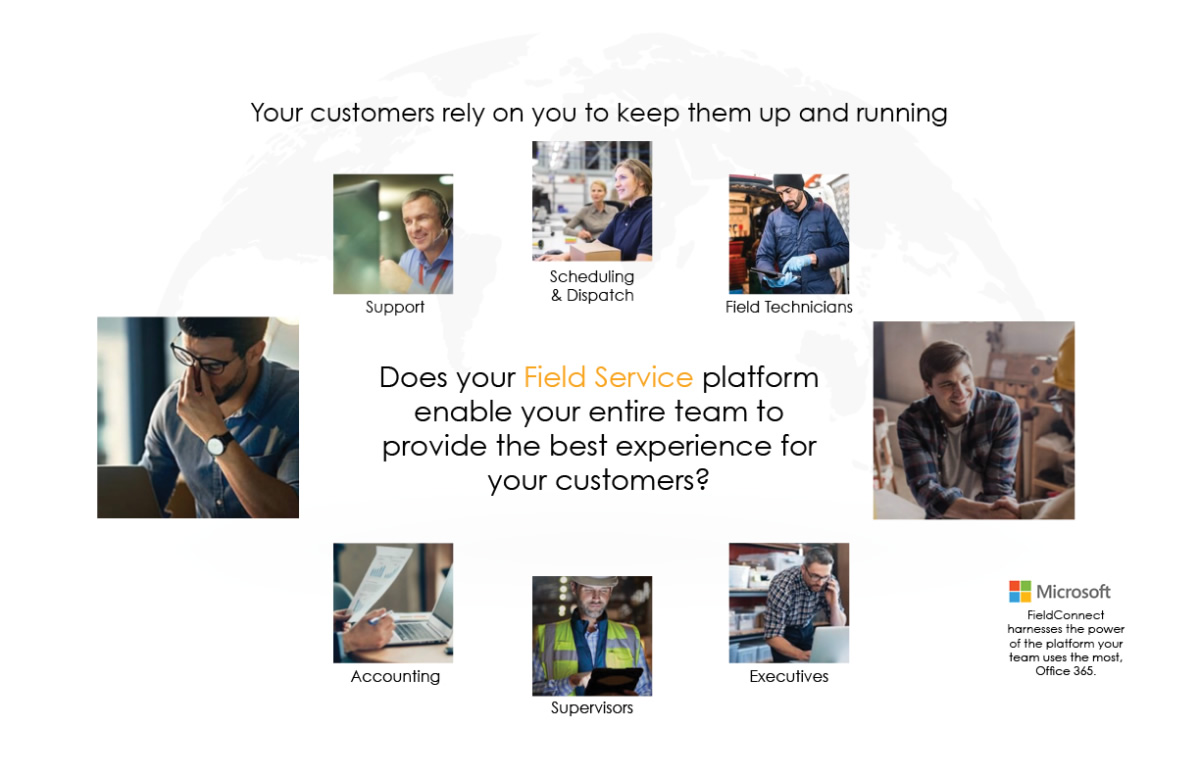 Commercial Equipment Tech Software Features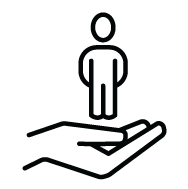 Schedule & Dispatch
Validate technician time-on-site with GPS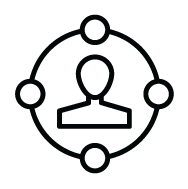 Customer Portal
Online customer portal with easy support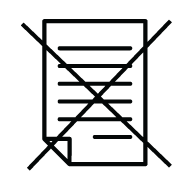 Eliminate Paper/Attach Files/Forms
No more manual time cards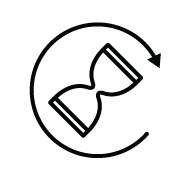 Track Time
Track billable hours to the minute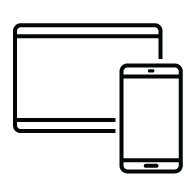 Use Any Device/Easy to Use
Works with any mobile and desktop devices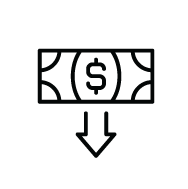 Get Paid Faster/Invoicing on-Demand
Frequently Asked Questions
I don't want to add to my IT team's workload. How does FieldConnect keep its software up-to-date?
With FieldConnect, you don't have to worry about manually updating your field service workforce's software since it is done automatically, saving time and cost, as well as reducing your IT footprint.
We had a disappointing change-management experience in the past. How steep is the FieldConnect learning curve?
FieldConnect is easy to learn and use, improving field technician adoption, making the time and material capture process simple, and eliminating inaccuracies and errors.
Can technicians update customer information or add documents to accounts?
With FieldConnect, your technicians can easily attach documents and photos to a service call while on site and in real time, which improves the customer experience, builds trust, and accelerates the billing cycle.
Can technicians quote new work with FieldConnect?
Real-time connectivity allows your technicians to create accurate quotes from inventory stock levels and pricing, while they are still with the customer.
Can FieldConnect help me increase the capacity of my field service division without adding personnel?
With a mobile field service solution from FieldConnect, you can add more service calls without adding more field service technicians and supporting staff.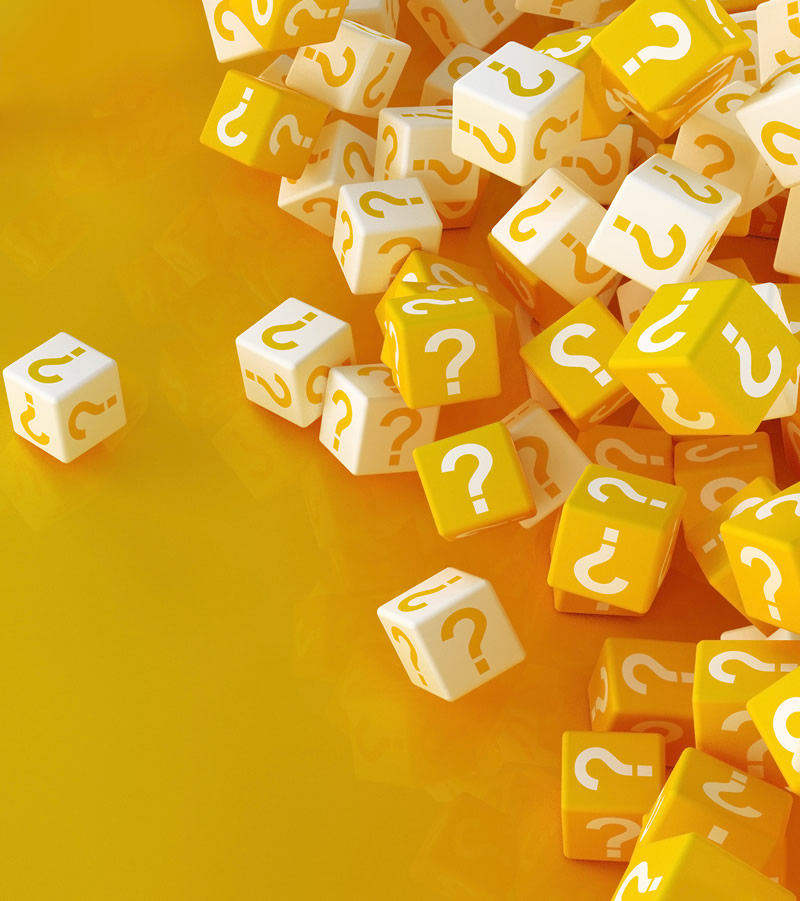 Want To Know More? Let's Talk.
Take the next step and find out how FieldConnect accelerates a field service businesses like yours. Contact FieldConnect to schedule a demo or find out how our solutions bring new operational efficiencies, lower costs, and better outcomes.