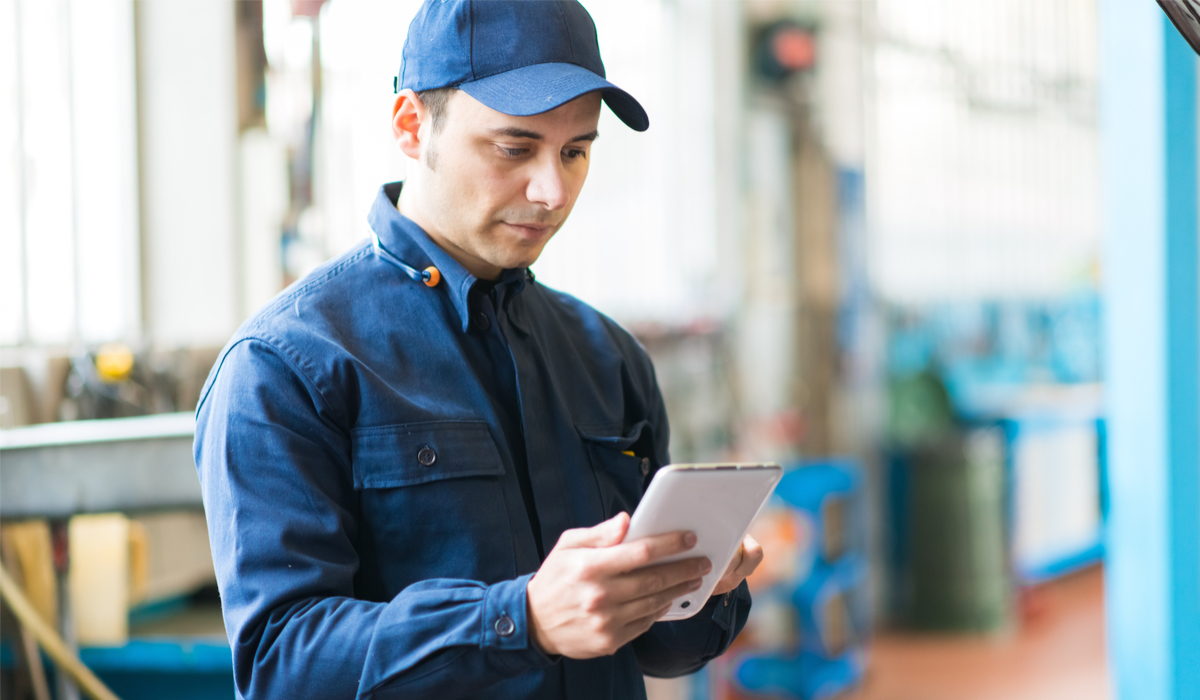 Mobile Quoting Apps Can Help Increase Your Sales
Technology is a wonderful thing—especially when it helps your bottom line. Technicians in various field service industries, at one point, used to have to visit a job site, take down project notes, and leave the customer waiting for days after their meeting to receive a project quote. This process was made even more challenging if the client decided to add extras throughout the project. Thanks to mobile quoting apps, technicians no longer have to deal with the back and forth between clients and the sales team.
How Do Mobile Quoting Apps Work?
Now, it's important to note that not all mobile quoting apps are created equally. Some may have additional features or integrations that others do not. That said, many of these mobile quoting apps do work quite similarly. However, before we can jump into the mobile quoting process, it's essential to review what a traditional quoting process looks like.
Traditional Project Quoting Process
A project quote is the breakdown of charges that will be involved in the completion of a project. This number should give your customers an idea of the total project costs and why the project costs what it does. This breakdown may include:
Estimated work hours
Cost of materials
Travel costs
Demolition costs, etc.
The process of drawing up a quote for your customer isn't necessarily complicated. What made it challenging was the fact that it requires multiple parties to work together, and that meant it took several days for a quote to be created and then shared with the customer, who would then need to approve of it or request changes.
This was a time-consuming process because it required the field service technician to travel to the job site and speak with the customer about what they wanted. Once the technician had all their notes, they would need to travel back to the office and give the notes to the sales team, who would need time to assemble the necessary information to create the quote. Finally, once the quote was written up, it would need to be discussed with the client, and if they agreed, the project could begin. If they didn't, then it was back to the drawing board—literally.
This process could become even more complicated if the customer decided to make changes partway through the project, as a new quote would need to be drawn up and agreed upon.
Digital Mobile Quoting Process
Thanks to technology, field service quoting has become much more streamlined. The digital mobile quoting process remains the same as the traditional process in that it requires:
Traveling/speaking to the client on the job site
Drawing together the project quote
The client agrees or asks for adjustments
Thanks to digital mobile quoting apps, this process is sped up significantly because technicians can access all relevant information via their app, allowing them to draw up a quote rather quickly. Even better, should they have questions, they can quickly contact someone in the sales department via the app and get the information they need.
This sped-up process allows the client to receive their project quote the same day and will enable them to ask questions about possible job add-ons as they go, since adding items to the quotes no longer requires having the sales team write up a totally new quote.
5 Ways Mobile Quoting Apps Can Help You Increase Your Sales
Sure, mobile quoting apps help you save time and money, but do they actually help you increase your overall sales? Absolutely.
For example, Tampa Bay Trane, a large Florida-based HVACR company, was able to grow its sales by using a mobile quoting app. While using this app over the span of two months, they increased their sales by approximately $25,000. Tim Barnes, General Manager of Tampa Bay Trane, stated that the results of implementing the mobile quoting app were rapid, and their team hasn't looked back since.
So, what contributes to these sales increases? Here are five benefits of using a mobile quoting app that can help you increase your sales as well:
1. Draft/Approve Quotes from Anywhere
Unlike traditional quoting processes, utilizing a mobile quoting app allows your field technicians to draft up detailed quotes while on the job site and in the presence of customers. This allows the technician to show the client the initial quote, and should they not agree with it or want to ask about possible job add-ons, they can instantly make the changes.
Once the client is happy with the quote, most mobile quoting apps allow the client to approve the quote and sign off on it—all within a matter of hours (or less!).
2. All Required Information is Available on Your Device
Most mobile quoting apps often work in conjunction with other software. That allows your technician access to all the information they need to generate an accurate quote. This eliminates the need for waiting on other staff members to get technicians the answers or information they need, cutting down the time it takes to create a quote significantly—and in many cases, allowing the client to approve of the quote in the same day.
3. Improved Time Management with Instant Sales Quoting
With all the information needed to generate an accurate quote within your mobile quoting app, your technicians' time management should also improve significantly. Since projects don't begin same-day (in most cases), that means your technician can move from one customer to the next within a timely manner.
With device tracking available on most field service management apps, you can monitor how long it takes for a technician to complete a quote at each location, and should something come up and you're noticing they are spending too much time in one location, you can ask them about it to see what is causing the holdup.
4. Close New Deals Faster
Working with an existing customer is often much simpler than trying to onboard a new one. When trying to close a new deal, your technicians not only need to be able to convince them that each step in the process is necessary, but that the cost is fair.
Mobile quoting apps allow you to break that information down for new clients quickly and easily, allowing them to make sense of the breakdown and approve of a quote once they are satisfied with the explanation.
5. Improved Customer Satisfaction
Speed and availability not only make life easier for your technician but helps you improve your customer's overall satisfaction as well. For them, time is money, so the quicker the initial quoting process goes, the quicker the project can begin and be completed. When done swiftly and to the customer's satisfaction, they'll be more likely to return to your company for future projects and willing to recommend your brand to their friends and loved ones.
Make FieldConnect Your Go-To Mobile Quoting App
With FieldConnect's FieldQuotes services, your technicians can quote add-on business while they are still on the job site. Even better, you can eliminate paper-based quotes while still ensuring that your technician's quote complies with the pricing established in your ERP—minimizing back-office involvement and streamlining the entire quoting process.
Have questions about the many FieldConnect solutions available? Then contact us today for more information, or request your demo to experience it for yourself!