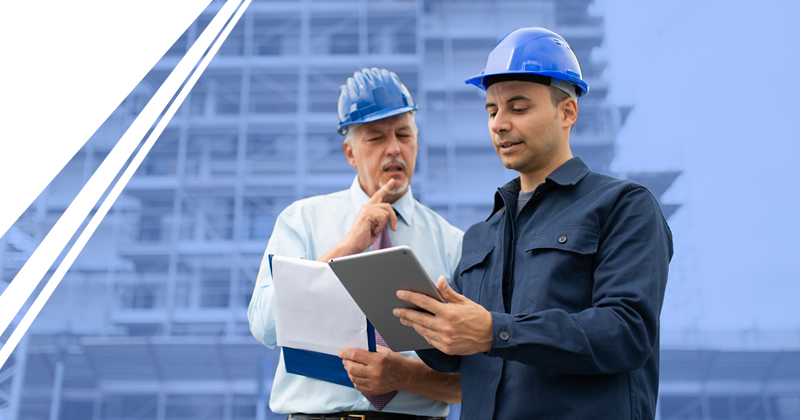 Improving Quote Accuracy and Providing Onsite Estimates
Improving Quote Accuracy and Providing Onsite Estimates
Price quotes are one of the most important elements of any service-oriented business. They're not just a piece of information that you offer to customers, but a gateway into further business with them. A company that can quickly offer relevant, reliable quotes is one that will experience much more success in its operations.
We're living in an era where information, services, and products are expected on-demand. As such, being able to immediately provide accurate quotes onsite is a powerful asset that will help a business take an agile, dynamic approach to customer service. However, few companies have implemented such processes. There are real obstacles in the way of improving quote accuracy, but field service software has solved many of them.
Overcome the Obstacles to Efficient, Precise Quotes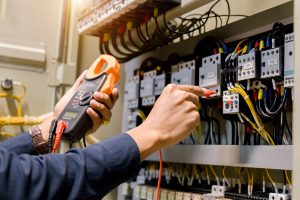 As quotes are so important, it's no wonder that businesses are cautious about who can provide them and from where. Providing an incorrect quote could have substantial repercussions, whether the quote is too high or too low. However, the processes that are in place to ensure accurate price quotes and the difficulty of finding the necessary information that goes into a quote can make quoting a fatally slow process. Maximizing your potential leads requires accurate, fast pricing, but it's difficult to achieve either of these characteristics.
Inaccurate Prices
The risk of providing fast, on-the-spot quotes is that they're more likely to be inaccurate. This can turn into a quote that's too high, or even worse, too low. Trying to increase the price on a quote gives a prospect the suspicion that you've deliberately misled them. This is why having a tool (like FieldConnect) that keeps your pricing in sync with your ERP and updated in real-time is key to providing accurate onsite estimates.
Slow Response Time
Correctly calculating the current quote can require reconciling various disparate points of information. Depending on the current state of the inventory, staff availability, and various other requirements, price estimates can vary. Empowering your technicians to provide on-the-spot quotes for customers means finding a way to provide this data in an efficient, centralized way.
Incorporate Digitalization
The latest trend in various industries, from mechanical repair and maintenance to fire and life safety is digitalization. While there are many definitions of digitalization, it's essentially the process of replacing physical processes with digital ones. For instance, replacing your internal paperwork with computer spreadsheets and files to save time and money is an example of digitalization. However, FieldConnect is working to bring digitalization into the trades and field service operations.
FieldConnect FieldQuotes
FieldQuotes is one of the leading components of the comprehensive FieldConnect set of field service software programs. The role of each program is unique, with some aiming to help management optimize work site control and coordination while others give the customer access to a steady flow of relevant information.
The role of FieldQuotes is to handle all of the complex, time-consuming details of providing quotes. With this tool, you'll be able to have faith in giving every member of your organization the power to issue quotes for potential customers. It's a complete, foolproof digitalized system for delivering accurate quotes in no time at all.
How it Works
FieldQuotes is capable of accessing various points of data in real-time and conforming with your existing method of quote calculation. It's highly customizable and programmable, meaning that any company can utilize it for effective quote generation. This is an excellent example of perhaps the most important benefit that digitalization has to offer; efficiency.
Instead of sorting through your inventory and various, separate sources of information, you can use special software that automatically combines all of this information. As a result, issuing quotes becomes almost as simple as pushing a button.
Accurate Quotes Every Time
FieldQuotes is extremely accurate and reliable with the information that you provide it. When it operates from up-to-date, correct information on your rate tables, contract pricing, inventory, and other pricing elements, it will always provide accurate information. It's just a matter of making sure that you keep these inputs accurate; but if you do, then you can count on correct, almost instantaneous quotes from any person using your program.
Deliver Quotes on the Spot
FieldQuotes revolutionizes the process of offering price quotes to customers. It makes the process extremely fast while improving quote accuracy at the same time. As a net result of these changes, anyone is able to provide quotes with the expectation that they'll be accurate and reliable. As quotes are an opportunity to a connect to customers and introduce them to your services, being able to offer quotes freely will give your business far greater opportunities.
Boost Productivity and Customer Satisfaction with FieldConnect
While FieldQuotes is one of the major programs that FieldConnect offers, it's only one component of a comprehensive suite of programs. With our field service software, you'll be able to dramatically enhance the customer experience, streamline operations, and compete at a higher level than ever before. While many industrial and service-oriented companies still have not implemented digitalization, it consistently provides an advantage to those companies that do. As it becomes increasingly standard, your company will need to incorporate field service software to compete.
Whether you want to incorporate the full FieldConnect suite of field service software or simply want to improve quote accuracy, you're in the right place. Get in touch with us and we'll tell you all about how our mobile field service solutions can help your business succeed.