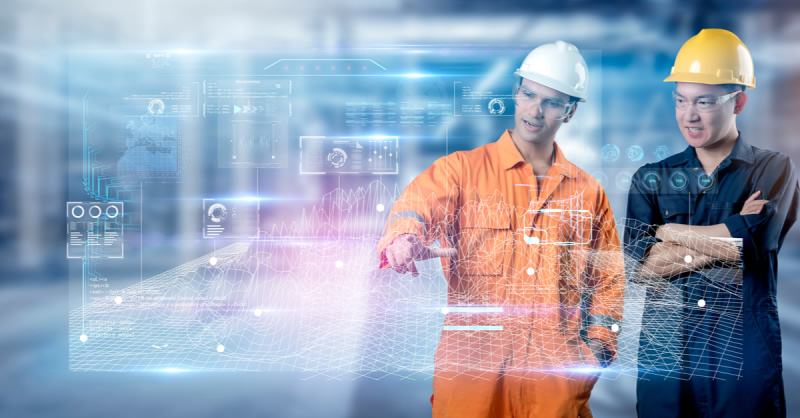 Improve Technician Productivity With These Tips
Improve Technician Productivity With Mobile Field Solutions
Paper-intensive processes and manual data entries cause delays, errors, and duplicates – mostly as a direct result of overworked technicians. By taking a more digital approach to field service management, your workers can work smart instead of working hard. 
Nowadays, companies running field service operations can equip their workforce with digital tools that maximize efficiency and convenience. This includes artificial intelligence, real-time monitoring, and mobility across all communication platforms.
With integrated cloud-based software and remote tools, you can sync workflows and create more effective strategies based on real-time data. In this article, we'll be giving you tips on how to improve technician productivity and customer experience with reliable mobile field solutions. 
Provide Dispatch And Scheduling With A Cloud-Based System
Without integrated field management software, you risk double bookings, missed appointments, or late on-site visits – all of which negatively impact customer experience. For seamless scheduling and dispatching, your technicians need instant accessibility and data syncing. 
Through dispatch and schedule management tools, technicians can work at a faster pace without compromising accuracy and quality. Cloud-based integration allows you to track bookings as they come, assign them to the correct technicians, and monitor the progress of each job from start to finish. 
Technicians get real-time updates, ensuring that they're working on the right tasks in the most efficient order. Companies that switched to a dynamic dispatch system saw an 80% increase in job completions per day and a 30% reduction in waiting time for customers. 
Enable Route Mapping And Planning With Device Tracking Capabilities
Without a device tracking system, you have no way of monitoring technicians and how much time they spend on the road. This could result in longer waiting times for customers, increased dissatisfaction, and higher gas and vehicle maintenance expenses.
Field service companies can keep up with time-sensitive jobs and cut down on costs by finding more efficient routes. With route mapping and planning, technicians can make on-site inspections in a timely manner – improving efficiency as well as the customer experience, while also reducing travel-related costs.
Technicians will be able to navigate through traffic and find faster alternative routes. If they're servicing multiple clients in one area, route planning allows them to efficiently travel from one customer to the next. In addition to this, device tracking also logs your technicians' every move – back-office staff gets real-time updates, which allows them to assign tasks and schedule visits more effectively.
Digitize Inventory Management And Support With Remote Accessibility
Technicians who conduct on-site visits and inspections need reliable access to customer and company information at all times. Without mobile features, working remotely becomes stressful and disorganized – technicians have to wait for assistance if they encounter technical issues or require additional parts for a customer. This means more delays and more frustrated techs.
By digitizing inventory management and support systems, you empower your technicians to handle complicated situations from their mobile devices or tablets. An interconnected mobile network gives staff instant access to inventory, nearby technicians, and support documents – making it easier for your team to collaborate and solve problems. 
Automate Analytics To Monitor Technician Performance
Getting a clear picture of your daily operations takes more time when you have to manually analyze customer data, inventory, and technician productivity. And when there are delays in reporting, managers can't provide accurate feedback or make data-driven decisions. 
Automated analytics can help you understand how efficient your operations are at a glance. If you notice that technicians are overloaded, you can quickly delegate responsibilities to staff with lighter workloads. With real-time data syncing, you're always sure that you're working with the latest figures and making the best decisions.
Making projections is also more convenient and more accurate when you have all of your information in a single dashboard. This gives you a better idea of which areas need the most improvement, which in turn makes it simpler to find solutions and improve customer experiences.
FieldConnect | Boost Productivity With Innovative Technology
Investing in cloud-based, end-to-end technology can improve your technicians' productivity and help you monitor their progress. With FieldConnect, your field service staff will have all the tools they need to perform their jobs well and according to your business standards. 
Our platform simplifies scheduling, device tracking, accounting, reporting, and inventory management. You can even automate tasks, freeing up valuable company resources for other jobs.
Equip your team with the digital tools they need to increase efficiency, capacity, and profitability. Get in touch with us to request a demo of our software today.