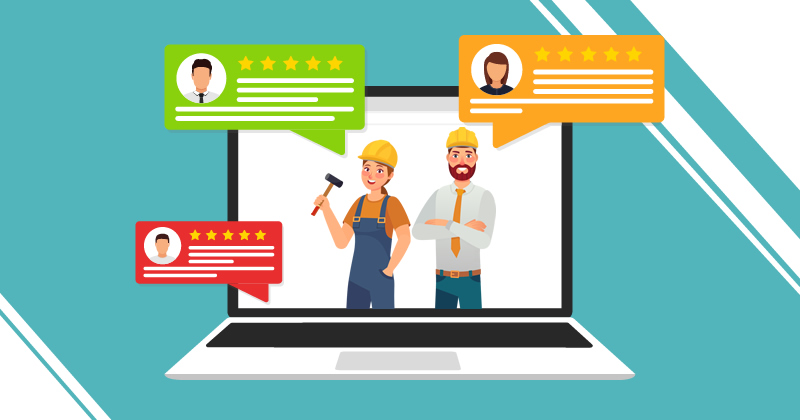 Improving Customer Experience as a Mechanical Technician
Improving Customer Experience as a Mechanical Technician
The mechanical/HVAC industry is extremely competitive. Customers have a wide array of options when it comes to manufacturers, repair companies, and other players in this industry. As such, companies are always looking for any way to secure a competitive advantage over their rivals. Today, the wave of the future and the key to getting ahead in the industry is mechanical service software.
Mechanical Service Software Can Revolutionize Customer Service
Mechanical service software isn't a hammer that's looking for a nail; rather, it's a set of tailor-made solutions built to meet the challenges of field technicians. When you dispatch your mechanical technicians, you're engaging in one of the most important customer-company interactions. Professionalism and technical skill are at the forefront in the mechanical service industry, and it's hard for any company to truly outdo its competitors on this front. As such, a fundamental rethinking of customer service and the application of new technologies is the key to overcoming the obstacles to providing flawless customer experiences.
Obstacles to Seamless Customer Experiences
When developing the FieldConnect suite of field service software, we kept a range of specific problems in mind. Some of the major obstacles we identified were the following:
Lack of Input and Response
Customers are often curious about the processes and services they're paying for, which is only natural. While technicians must be professional, helpful, and transparent in such cases, it also places a greater burden on them and slows the overall process of the job. Worse, the technician might not have the answers to their question due to a lack of direct data access.
Slow Access to Important Data
Traditionally, mechanical service technicians have not had as much autonomy and independence as they should. In theory, it's easy to say that a technician should have the ability to access all relevant data pertaining to things like inventory and pricing.
Decentralizing these actions would allow technicians to offer better assistance to customers and even recommend additional products and services the customer might enjoy. However, giving all of your technicians unfettered access to inventory would result in unpredictable shifts in availability and prevent the system from functioning; as such, centralized inventory management is an unfortunate necessity.
Hands Tied by Procedure
Processes and inquiries are often tied up by the internal bureaucracy of a company. This has real consequences; sometimes, a technician has to tell an inquisitive customer to wait for information that they feel rightly entitled to. Likewise, technicians will have to wait longer than necessary to receive all of the tools they need for their work.
However, this raises many questions; what if it were possible to automate much of this bureaucracy and empower technicians and management in the process? Your field teams could get the information and equipment they need, when they need it, while management will be able to reallocate their time to other aspects of the job. Thanks to breakthroughs in process digitalization, this and much more is now possible.
Digitalization Can Empower Your Technicians
Digitalization and computerized logistics have a revolutionary effect on the ability of complex companies to operate more efficiently. We're living in the information age, and the resultant changes aren't limited to office work. You can apply field service software to your own company today, and immediately start to see the benefits.
Offer Quotes On-Demand
Field technicians are rarely able to simply offer quotes on demand and need feedback from management first. However, it's possible to computerize the quote calculation process and streamline these procedures so that any member of your company can offer a quote. Instead of requiring customers to wait hours on necessary information, or lose interest in an elective product or service, you can get their answers in moments. All that you need to do is implement the FieldQuotes software program into your operations.
Streamline Dispatch
Dispatch of back-office personnel and equipment is an essential part of providing your mechanical technicians with the tools they need to get a job done. However, dispatch processes can be unnecessarily slow due to the need to check inventory and reconcile the potential needs of other teams. By applying digitalization to the dispatch process with FieldDispatch, you can eliminate the roadblocks that slow down this vital process. Speed is one of the defining elements of a first-rate customer experience, so benefits such as this are invaluable.
Provide Instant Information
Digitalization is introducing robust, customer self-service tools to virtually every industry. While technology cannot replace human expertise and support, the key is that it's not meant to. Rather, the role of the breakthrough FieldDirect program is that it complements your field personnel. By providing your customers with FieldDirect, they'll be able to access much of the information they'd have to glean from your staff via their device instead. Likewise, they'll have other, additional types of information at their fingertips as well as instant access, which are benefits only digitalization can provide.
Enhanced Management
The customer experience starts before you even dispatch your technicians. Efficient scheduling and management have a reverberating impact throughout operations, so you shouldn't neglect to enhance management. Consider implementing FieldAccess so that your managers can track minute-by-minute operations and take a proactive rather than reactive approach to ensuring a job well done, every time.
Mechanical Service Software with FieldConnect
FieldConnect is one of the leading organizations that's bringing digitalization to industry and the trades. By incorporating streamlined, software-based solutions for communication, inventory management, and operations, you'll enjoy a competitive advantage at every level of your business. Digitalization is key to boosting productivity and enhancing the customer experience. Get in touch with the FieldConnect team to learn more about our field tech solutions and how they can help your business.