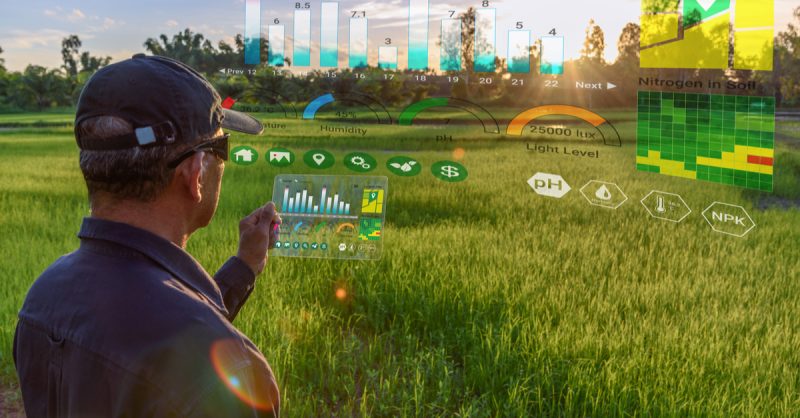 How Mobility Allows You To Run Field Service Operations From Your Phone
Running a Field Service Operation from a Mobile Device
More than 62% of field service organizations are using mobile phones to support their technicians and customers with a BYOD (bring your own device) approach to business. Transitioning from traditional offline management systems to an interconnected cloud-based network with limitless mobility increases your capabilities. This results in maximized productivity, accuracy, and safety. 
Plus, leading FSOs are discovering that they no longer need a fully-staffed office to run a field service business, especially when everyone has 24/7 access to a mobile phone. This has never been more apparent than now, with the coronavirus pandemic demonstrating that you can handle your operations and meet your customers' needs while also complying with recent health and safety guidelines on social distancing.
Mobile devices are creating new avenues for growth and efficiency as the economy recovers from the effects of COVID-19. There's no better time than now to prioritize mobility. Not only will it help you save on operational expenses, but it will also improve the consistency and reliability of your service – leading to better customer experience and higher satisfaction. 
If you're ready to go mobile, read on to learn more about running a field service operation from a mobile device.
Elevate Customer And User Experience With Paperless Digital Tools
Digital communication channels are crucial for providing real-time virtual assistance. Technicians will also have the capacity to troubleshoot and chat with customers via video chat or other diagnostic apps. 
Additionally, workers will have the ability to quickly submit reports and request live support from headquarters or other nearby co-technicians. With seamless integration, collaboration empowers technicians working on large-scale industrial projects.
Schedule Dispatches And Monitor Technicians Using Live Device Tracking
Connecting on-field agents via mobile phones helps everyone communicate and coordinate with each other seamlessly. This means technicians can access the support they need to meet the time-sensitive demands of on-site work.
With a mobile-driven system, you can also monitor the efficiency of your team and prepare schedules ahead of time-based on the provided data. It's easy to check the availability of technicians on a mobile dashboard (which shows up-to-date information about each service operative's workload) and assign tasks accordingly.
By adding live device tracking to the equation, you free your technicians from the responsibility of updating your customers. Managers will have access to the tech's real-time location as well as accurate estimations of departures and arrivals. 
Mobile tech also gives technicians the best possible routes, helping them make on-site visits and reach customers at a faster rate. This means less waiting time for your customers and better service from every angle.
Keep Track Of Daily Operations With Automated Reports And Analytics
Handheld devices make it easy to feed live information into a cloud-based system. Since your dashboard acts as a hub for all your business data, you can monitor expenses and earnings with daily reports or view opportunities for growth and improvement at a glance. As you gain new insights about your business, you can create process improvements, operational strategies, and better opportunities for customer retention.
Use Cloud-Based Technologies To Manage Inventory And Client Information
Unlike manual systems, cloud-based software allows you to view field service history, records, and notes for each client or project in one workspace. Technicians become more self-sufficient as they can get accurate mobile info on clients and available inventory on their own, without having to coordinate with office staff.
Mobile devices are also perfect for providing company-wide access to documents, guidelines, and operational processes to help techs perform their tasks up to standard. This allows you to provide high-quality service on-demand, with little waiting time for clients.
FieldConnect: Mobile Operations Made Easy
Mobile management systems are revolutionizing every industry, but it's especially transformative for those that provide on-site services for customers. Almost half of all leading field service organizations believe that the full implementation of IoT and mobile-first strategies contribute to an increase in customer retention by 41%. 
Going mobile gives technicians and business owners the power to manage operations anytime, anywhere. With the right systems integrated into a workforce's handheld devices, field organizations can provide consistent results and maximize efficiency. 
Whether you need dispatch scheduling, automated accounting, inventory management, or customer assistance, FieldConnect has you covered. We integrate all your departments into a cloud-based system that supports end-to-end processes and management. 
If you're ready for personalized business and integration solutions, it's time to give FieldConnect a try. Request a demo today, and start expanding your field service success with the latest innovative solutions!