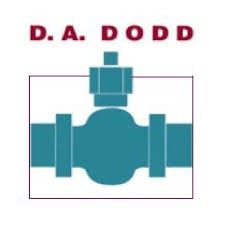 D.A. Dodd Embraces Cloud for Savings and Efficiency
D.A. Dodd Embraces Cloud for Savings and Efficiency
Growing Success in the Midwest 
Founded in 1995, D.A. Dodd, LLC was formed as a fully bonded, insured, union mechanical contractor with licensing in both Indiana and Michigan. First established in Northern Indiana, the company began building on its success and has since expanded into Southwest Michigan and Central Indiana.  In 2007, the company opened an additional branch in Mishawaka, Indiana to serve as a home base for service technicians operating throughout the Michiana area. 
Over the years, D.A. Dodd has handled plumbing, heating, cooling, and industrial process piping jobs of all sizes. Their customer base has grown to include customers in commercial, industrial and institutional sectors. With a diverse set of clients including hospitals, private and public schools, colleges and universities, manufacturing facilities, financial institutions and major corporations, D.A. Dodd is poised for continued growth and success throughout the Midwest. 
Modernizing the Business 
We caught up with Raelene Kennedy, D.A. Dodd's Lead Service Administrator, to talk about some of the technology that has supported that continued growth. Self-described as someone who "wears many hats," Kennedy walked us through the process that has brought them where they are today. Given an opportunity to re-evaluate their field service software needs as they embarked on a migration from one ERP platform to another, the company decided that they needed to take steps to increase efficiency by reducing paper-based processes. Citing ease-of-use as a major attribute for their consideration, Kennedy and her D.A. Dodd's Controller were tasked with finding the right solution to extend their new ERP out into the field. 
After evaluation of three different vendors, D.A. Dodd selected FieldConnect FieldAccess, in no small part due to an endorsement from the ERP provider. The decision came down to three critical attributes that were essential to the company – ease of use, tight integration with the ERP platform, and the ability for the application, being web-based, to run on any device. Implementation happened somewhat concurrently with the ERP implementation and was straightforward. 
Realizing the Benefits 
Once implemented, the benefits derived from the field service management solution were revealed in short order. Kennedy points to a couple that really stood out. "For starters, we cut our billing cycle time in half. We also made our payroll process more efficient by removing the paper. The tight integration with our new ERP platform has really had a positive impact on payroll, freeing people up to focus on other tasks at hand." 
The most recent development at D.A. Dodd has been a move to the FieldConnect Cloud. Questions about hosting applications were the same that many companies ask. "Where is the cloud hosted? How is data security managed? Will it negatively impact our technicians' ability to do their work?" Once these questions were answered and Kennedy familiarized herself with the setup process and ongoing maintenance plan, the compelling reasons that supported the move became clear.  "We saw that there would be immediate, as well as longer-term cost savings, and we no longer would have to deal with updating and maintaining the software. Expert technical resources at FieldConnect would take that off our plate," states Kennedy. 
The migration of the solution to the cloud took less than a month and the company experienced zero downtime during the process. Just as important, D.A. Dodd's 36 field technicians saw no changes to the application that they were using on a daily basis. When asked what she would recommend for other FieldConnect customers considering a cloud deployment, Kennedy does not mince words. "Definitely do it. 100%. The changeover was very straightforward and we feel the cost savings over the long run are more than sufficient to justify the move." We couldn't have said it better ourselves.