Manage Your Building Controls Workforce & Jobs More Efficiently
Modern Technology Requires Modern Solutions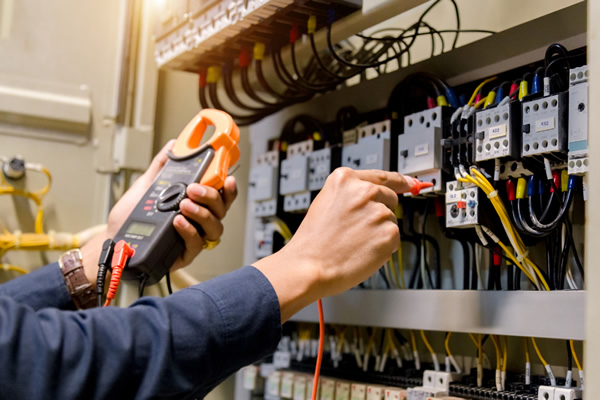 The building controls service industry has innovated to the point that many of us could not have imagined. Most of our years managing the controls and operation of our buildings have been defined by processes that are hard to replicate and unduly complicated, such as analog inputs and outputs. For the majority of this experience, we could not have imagined how our technology would impact our building's controls.
But the support of IT standards has revolutionized the industry. This connectivity has changed the demand for flexibility and sustainability. From the series of services available to help the electric grid to the integration of renewable energy, our modern approach to building control services has the opportunity to contribute to resilience and reliability.
It is undeniable that building controls have entered the digital era. The drive for energy efficiency and sustainability is being coupled with the demand for reducing costs. Each of these requirements creates pressure for building control services that provide mobile field services.
To survive, you must evolve to deliver faster service and superior customer experiences.
Specific Challenges For Building Controls Services
Building control service providers cannot afford to miss out on dynamic technological and mobile solutions. Exhaustive advancements have created an environment of technological, operational, and financial requirements that necessitate innovative and strategic responses from building managers.
Improved building performance is a core principle facing this field service industry. Modern controls have proven themselves to significantly improve a building's efficiency, comfort, and safety. However, the building's ongoing performance depends on the proper design, programming, operations, and configuration of services. Adapting to the new technology that governs buildings' operation and performance is critical to properly executing building control services.
New technologies include advanced data-collection and management tools, and a variety of other computing technology tools. These technological resources have maximized data-driven modeling and the broad availability of analytics. Being able to lower costs with specialized hardware and cloud-based technologies has also dramatically increased efficiency. A building control services organization must be educated on these advancements and equipped with the proper resources to respond to these innovations.
Cost reduction is at the top of the list for new building control services. Much of the technology available today offers a reduction in costs, but it is too commonly being used in ways that do not provide cost savings. Installing and utilizing new technology will allow building control services to offer their clients the reduced costs genuinely available to them.
Your building controls services must adopt dynamic and mobile technological advancements to succeed. Financial and operating pressures drive building managers to choose solutions that optimize space utilization and operational costs.
There is no room for multiple site visits, lost paperwork, and duplicated data entry. To compete, you need a solution that removes constraints and adds new dimensions of service to your value proposition. At the same time, it eliminates the restrictive systems of paperwork orders and timesheets.
FieldConnect Solutions For Building Controls Technicians
Mobile field service solutions from FieldConnect help your building controls service technicians shine in front of customers. Our solutions connect them to the back office support team in real time, transforming how they deliver service for the digital age. FieldConnect's online portal keeps your customers in the loop. They can check the status of orders, book service appointments, and answer billing questions without distracting your back office staff.
Building Controls service technicians use FieldConnect and their digital devices to order service, parts and attach photos of site conditions for the record. The solution creates quotes for future work, takes payments, and updates customer accounts on site and in real time. FieldConnect is easy to learn and implement, so your experienced field staff will become FieldConnect's most enthusiastic advocates.
The Frictionless Customer Journey For Field Service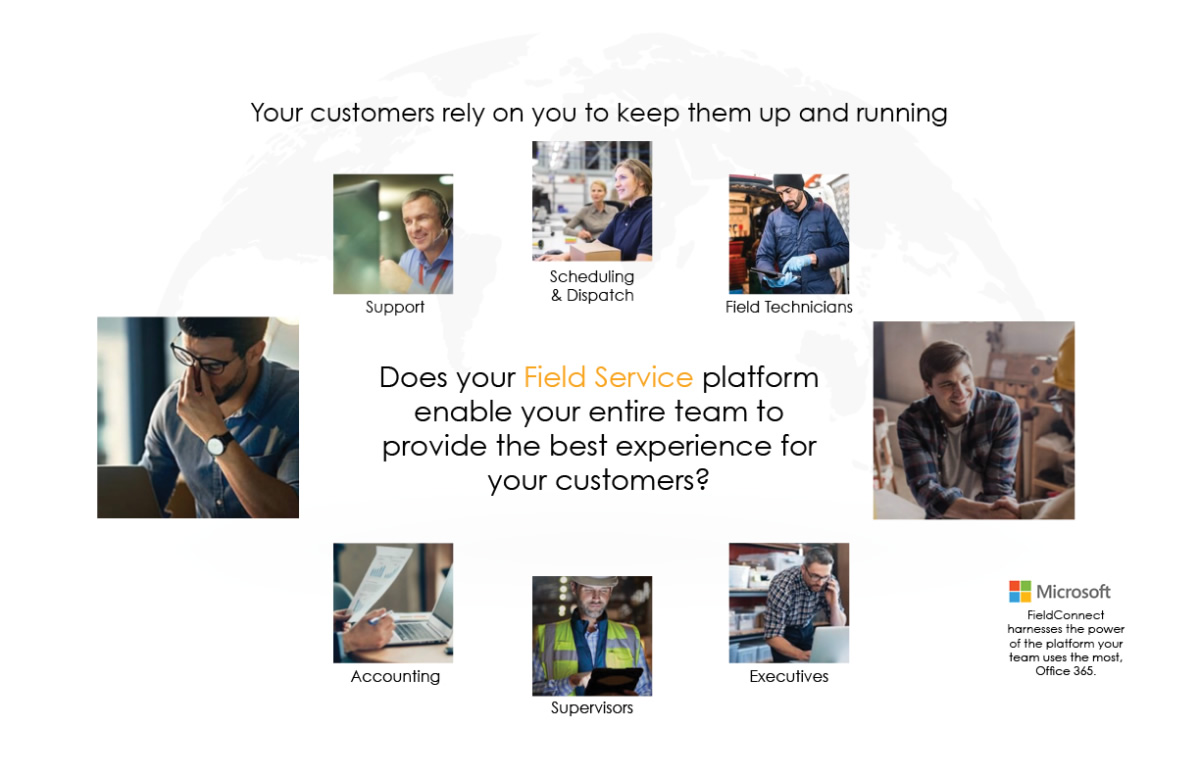 Commercial Equipment Tech Software Features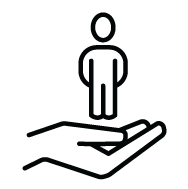 Schedule & Dispatch
Validate technician time-on-site with GPS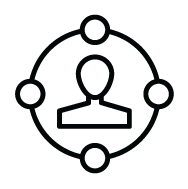 Customer Portal
Online customer portal with easy support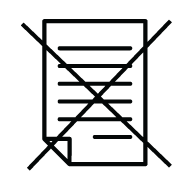 Eliminate Paper/Attach Files/Forms
No more manual time cards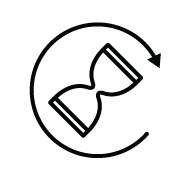 Track Time
Track billable hours to the minute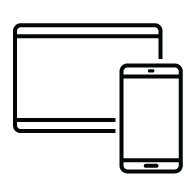 Use Any Device/Easy to Use
Works with any mobile and desktop devices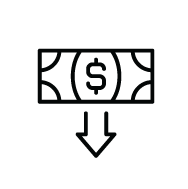 Get Paid Faster/Invoicing on-Demand
Frequently Asked Questions
Is it expensive to implement FieldConnect?
Not at all, you can implement and begin using FieldConnect's cloud-based mobile field service solutions with a small initial investment and a reduced IT overhead going forward.
In the Building Controls Industry, clients expect prompt results, they want to know the status of their work orders and to be greeted by name when the technicians arrive. How does FieldConnect meet these demanding expectations?
FieldConnect manages the entire field service workflow, from initial bookings and dispatch, to service delivery and follow-up. Technicians receive everything they need to know about the customers wirelessly and quickly, including names and account histories. Customers can follow the progress of their appointments online with the FieldConnect customer portal.
Can technicians update customer information or add documents to accounts?
With FieldConnect, your technicians can easily attach documents and photos to a service call while on site and in real time, which improves the customer experience, builds trust, and accelerates the billing cycle.
Can technicians quote new work with FieldConnect?
Real-time connectivity allows your technicians to create accurate quotes from inventory stock levels and pricing, while they are still with the customer.
We provide field services in a regulated industry with demanding compliance standards, can FieldConnect help?
FieldConnect enables your technicians to capture equipment, safety, and compliance data through custom forms. A solution from FieldConnect automates how you handle compliance so you can meet and exceed all of your business and regulatory requirements.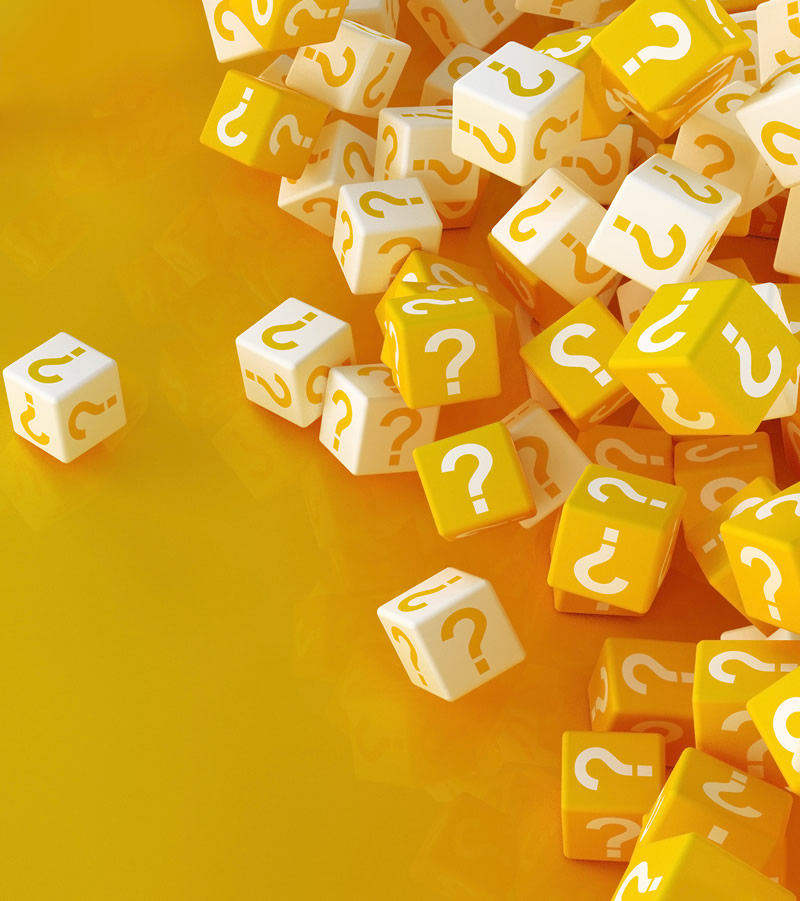 Want To Know More? Let's Talk.
Take the next step and find out how FieldConnect accelerates a field service businesses like yours. Contact FieldConnect to schedule a demo or find out how our solutions bring new operational efficiencies, lower costs, and better outcomes.