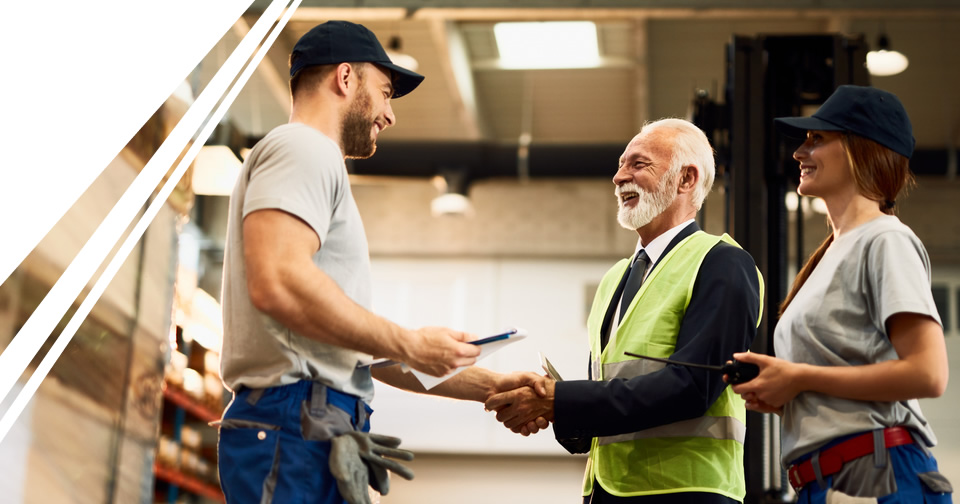 Best Practices for Creating Quotes in the Field
The field service industry faces unique and rare challenges when it comes to quotes. It is an extraordinarily dynamic challenge that relies on accurate and timely information, refined collaboration, and advanced tools.
All industries are posed with the complex task of determining quotes for their product or service. This is an equation that requires a great deal of research, information, and ingenuity. Quoting must remain competitive while generating a profit margin that can sustain a business and contribute to growth.
Many industries must put in an upfront effort to determine a viable value for services in their market, and they commonly continue efforts to ensure their value remains up to date. Even when upsells or add-ons are featured in these industries' value structures, they are mainly determined in advance of individual sales and purchases. Retail providers and restaurants serve as examples of a fixed menu for a value that covers all their products or services. This permits a relatively fixed value structure and reduces the associated complexities of ongoing sales opportunities.
The field service industry is presented with a far more vigorous quoting process—a process that occurs daily and requires high-powered resources to sustain a competitive edge while satisfying customer demand
Providers of field service work and mobile job quoting must remain adaptive, intuitive, and informed to execute useful quotes. This requires real-time access to customer history, service agreements, rate tables, and inventory. Field technicians, managers, and dispatchers must be able to communicate effectively and timely. Each player contributes to providing a client with clearly defined and precise quotes—often occurring on the fly while in the field. Executing on such collaborative and complex tasks requires powerful resources.
The importance of effective quoting in the field
There is a significant opportunity in the business of field service and mobile job quoting. But this fortune is reserved for organizations that can set the correct value for their service and maintain the flexibility to seize new opportunities. Setting a value too high places the business at risk of deterring the customer or minimizing their loyalty. A value set too low can have implications for service quality or fail to sustain the necessary revenue to remain profitable.
Effective quotes in field service work are full of nuances and potential profitability. Despite these challenges and opportunities, many of the resources available for field service providers fall short of offering the necessary tools to generate a competitive quote.
We examine a few best practices for generating quotes while also offering resources to optimize these critical methods for any field service provider and their mobile job quoting efforts.
Best practices for field quotes
Finalizing a quotation relies on precise clarity. The requirements and parameters for the proposed work must be clearly defined. This involves details on the time, labor, and materials associated with the service provided. It is essential to keep in mind that a final quote is commonly a legal commitment. These commitments can have expensive costs resulting from unclear definitions, avoidable mistakes, or poorly communicated guidelines. But they also secure ample opportunity. An effective quoting process can consistently and reliably increase to potential revenue generated by each user.
Producing a quote should answer the following questions. Is the correct business contact information provided? How long will the contract be valid? What are the details of the schedule for the project or service? How are the expenses listed and detailed? What are the specific terms for payment?
A digital or printed version of the quote must be provided to each customer. This documentation will be sufficient for protecting the client and the provider in legal proceedings. Obtaining a signature on-site for mobile job quoting is an ideal way to ensure a quote is confirmed and validated.
Further Resources
It is clear that providing quotes in the field service industry is a complicated and critical function. Installing the most innovative technology to assist in accurate, timely, and fluid quoting can significantly influence the competitive position of a field service provider. Being able to execute mobile job quoting will further advance the quality of your service and increase revenue per user.
Field service management software will assist in optimizing the processes and accuracy of your field quote efforts. This will ensure speed, efficiency, and the capacity to freeze out your competitors from making a competitive bid.
Embolden your field technicians with the specially designed and powerful FieldQuotes software solution from FieldConnect.
Quote add-on services and business while on the job site, face-to-face with your clients. You can ensure that all quotes comply with the pricing established in your ERP. And your organization will dramatically minimize the labor and time put in by the back office.
Any optimal field management software should be guided by a combination of advanced solutions and real experience in field service. FieldConnect combines these unique qualities, utilizing technology informed by years of expert training in the field.
With nearly two decades of expertise in the industry, FieldConnect has grown to be the leader in software solutions for Mobile Field Service providers.
Explore the FieldQuotes software and FieldConnect's full suite of services while requesting a demo today.