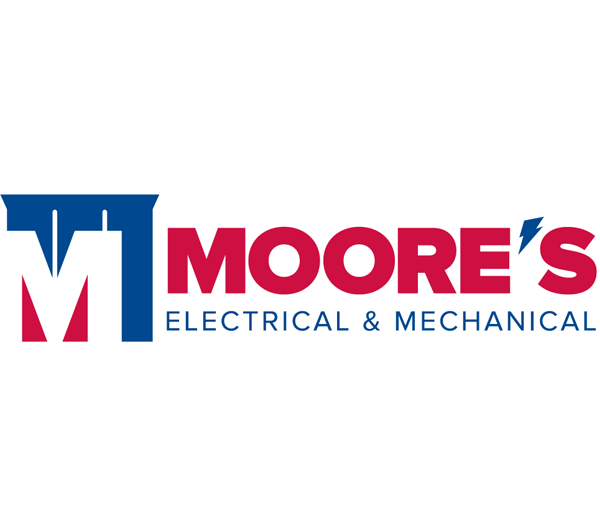 A Vision Fulfilled – Moore's Electric
In 1985, when Dale Moore founded Moore's Electrical and Mechanical Construction, Inc. he had three primary objectives – to build a company that employees could be proud of and feel is the best place they have ever worked, to give customers the best service they had ever experienced, and to give back to the local communities. Over thirty years later, that vision remains the same, and the company has grown to over 550 full-time employees serving the entire states of Virginia and North Carolina.
That growth and commitment to excellence led the company to identify and adopt technology that would support what they call "customer-focused best practices." With services spanning electrical, HVAC, plumbing, refrigeration, automation and controls, facilities management, and others, including 24-hour emergency service, the field technicians at Moore's had a lot on their plate.
"In 2013, we decided that we needed to move beyond our existing infrastructure and systems," says Troy Shelton, Executive Vice President at Moore's.  "The technician portal we had been using for years was extremely limited in what it could do.  It was functional, but not really making us more efficient.  We had to come up with a better way.  For us, that better way was FieldConnect, and we are very thankful that we made the change." With corporate headquarters based in Altavista, VA and branch offices located in Charlottesville, Richmond, Manassas, Chesapeake, Charlotte, and Raleigh NC, the ability to capture, share, and leverage information was becoming critical to support Dale Moore's mantra of putting customers and their needs first.
Under the guidance of their IT Manager at the time, the company began laying the foundation for adopting the technologies that would allow Moore's to maintain the quality of service that their customers had grown to expect. The management team did not waste any time and quickly identified Microsoft's Dynamics SL ERP as the platform of choice for accounting, due to the project-based approach of the system. But what to do about incorporating the 100 Service Technicians that were the point of the arrow for Moore's service delivery?
Working with the Microsoft partner that was delivering the Dynamics SL implementation, the leadership team chose FieldConnect for the field service management component of their overall solution. Shelton and his IT Manager endorsed the selection based on some key attributes. "The real-time connection between FieldConnect's FieldAccess offering and the Dynamics SL database was key," recalls Shelton. "We didn't want a syncing process, as that was a point of failure for our old system." In addition, Shelton saw the value in other FieldConnect capabilities such as forms management, time tracking for payroll and billing, as well as historical information for each site. "A technician going out to a call provides a much better level of service when they can review the site history and previous work done at that location," adds Shelton. "This tends to elevate that technician to the role of a trusted advisor, whether this is the first visit, or the fiftieth."
So, what does Moore's Electrical & Mechanical look like today? Shelton points to early work on creating standard operating procedures that would govern their seven distinct territories as a key piece of the process. With that framework in place as a guide, Shelton now says that the combined solution "has improved communication markedly," whether within an office, between offices, or between an office and their associated field workforce. These communications now occur in real time, and provide more complete and accurate information that drive better service delivery, easier quoting processes, and generally empower the office and technicians to do more, faster. "Our techs are now dispatched more efficiently, armed with the right knowledge to get the job done, and can generate PO's on their mobile device for material they need, further shrinking the amount of time spent on a specific job." Shelton adds that the specific interaction with the customer can then be closed out with the ability to immediately e-mail customers with a service report detailing what was done, along with any photos or other supporting documents. The billing department gets all the information that they need to produce an invoice, shrinking the billing cycle and improving cash flow.
When asked if there were any surprises that came out of adopting the new solution, Shelton did point to one. "With our 24-hour emergency service, we had a hard time figuring out the best way to handle call center requests that came in at odd hours." With FieldConnect, "those technicians that are on call can now enter the emergency requests themselves, taking some of the burden off the call center operators and making sure the emergency is addressed quickly and effectively."
Shelton now views their technological journey as one that helps fulfill Moore's Electrical and Mechanical's mission to create a positive workplace that empowers each employee to have a positive impact on the business. This, in turn, supports the customer-centric commitment to service that Dale Moore made on behalf of his company over three decades ago. With that achieved, the company has most certainly positioned itself to focus even more strongly on the third leg of the stool – to contribute meaningfully to the communities it serves, as it has done since 1985.